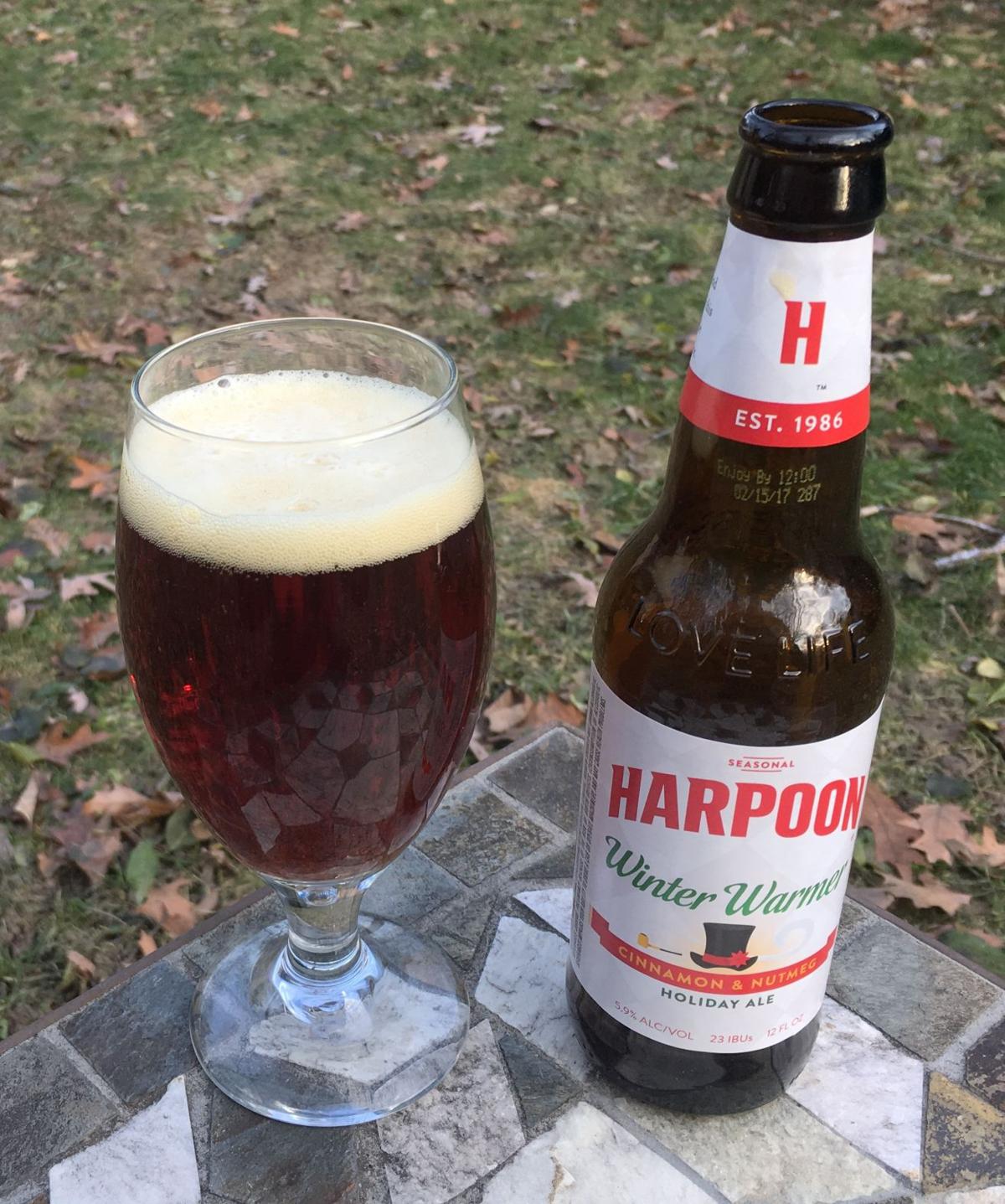 In a year that seemed to draw complaints from just about everyone except Chicago Cubs fans, at least 2016 brought us Wisconsinites a whole bunch of new-to-us breweries.
The "imports" of 2016 included those from near and far that have already become comfortable fixtures on our shelves: Stone and Short's, Revolution and Almanac.
That class grew again in November, with one of the East Coast's most established craft brewers: Harpoon Brewery.
Harpoon was founded in 1986 in Boston and added a brewery in Windsor, Vermont, in 2000. It brewed 205,000 barrels of beer in 2014, the most recent figure disclosed publicly, and its 2015 production was good for No. 19 in the Brewers Association's list of top-selling craft breweries — just ahead of Wisconsin's own New Glarus Brewing.
The launches in Wisconsin and Minnesota last month represented the first additions to Harpoon's distribution footprint in eight years — a near lifetime in the dynamic craft beer business.
Harpoon introduced itself to Wisconsin with two year-round beers and a winter seasonal in six-packs.
The simply named IPA, the brewery's flagship and best-seller introduced in 1993, is in the English vein of the style. Balanced and smooth at a low-for-the-style 5.9 percent ABV, it showcases a floral, herbal and citrusy hop profile on a relatively light body before a dry finish with a touch of resinous bitterness.
Sweet Spot blonde ale, meanwhile, belies its name with a crisp profile and moderate bitterness. The hop bouquet again speaks of European-ish spicy-herbal character, while the malt bill seems to draw inspiration from a light lager like a pilsner. Light and refreshing at 4.8 percent ABV, it would seem to do well in warm weather alongside beers such as session IPAs and macro lagers.
Wisconsin's current seasonal six-pack offering is Winter Warmer, a spiced ale that rounds out a mixed 12-pack with IPA and Sweet Spot and another seasonal, Vanilla Bean Porter. Let's take a look at what pairs with Christmas cookies in New England.
Winter Warmer
Brewed by: Harpoon Brewery, Boston
Where, how much: Harpoon's six-packs are hitting Wisconsin at the moderate price point of $9, and remain plentiful this close to the launch.
The beer: A lovely garnet, Winter Warmer declares its intent right upfront with a bold aroma of nutmeg and cinnamon. Those spices run the flavor, too, alongside a slightly nutty character, and the beer finishes a kind of dry that seems to be a Harpoon signature and befits a beer that speaks of this much cinnamon. The malt doesn't really distinguish itself as much as you might expect in a winter seasonal; the spices do most of the "warming" here.
Booze factor: Holiday beers often climb well past the 7 percent ABV mark, but Winter Warmer lingers at a more repeatable 5.9 percent ABV.
The buzz: One of the key things a brewery must overcome the farther it sells beer from home is that it's selling beer farther from home. For a host of good reasons, people tend to prefer beer from their own neck of the woods.
In announcing its Wisconsin opening, Harpoon noted that brewery co-founder and current CEO Dan Kenary, a Massachusetts native who spent part of his career in the Midwest, is no stranger to Wisconsin. "I've been lucky enough to have spent many vacations in the North Woods of Wisconsin and have grown to love the state and its people," he said.
But that's different than beer that's actually brewed here, by people who live here — and also might spend a holiday or two up north. That's not a knock on Harpoon for wanting to sell here, but beer from this far away needs to distinguish itself to stand out from a crowded field.
Harpoon's beers are all good, but I found nothing remarkable in this opening salvo, and I'm not sure a New England bent to its beer will be enough to hold the attention of Wisconsinites for long before their dollars go to something new from New Glarus, Central Waters, Lakefront, O'so, 3 Sheeps, Surly, Founders, Bell's, Two Brothers, Toppling Goliath ...
Bottom line: 3 stars (out of five)
Got a beer you'd like the Beer Baron to pop the cap on? Contact Chris Drosner at cdrosner@madison.com.
Beer Baron Chris Drosner's guide to beer variety