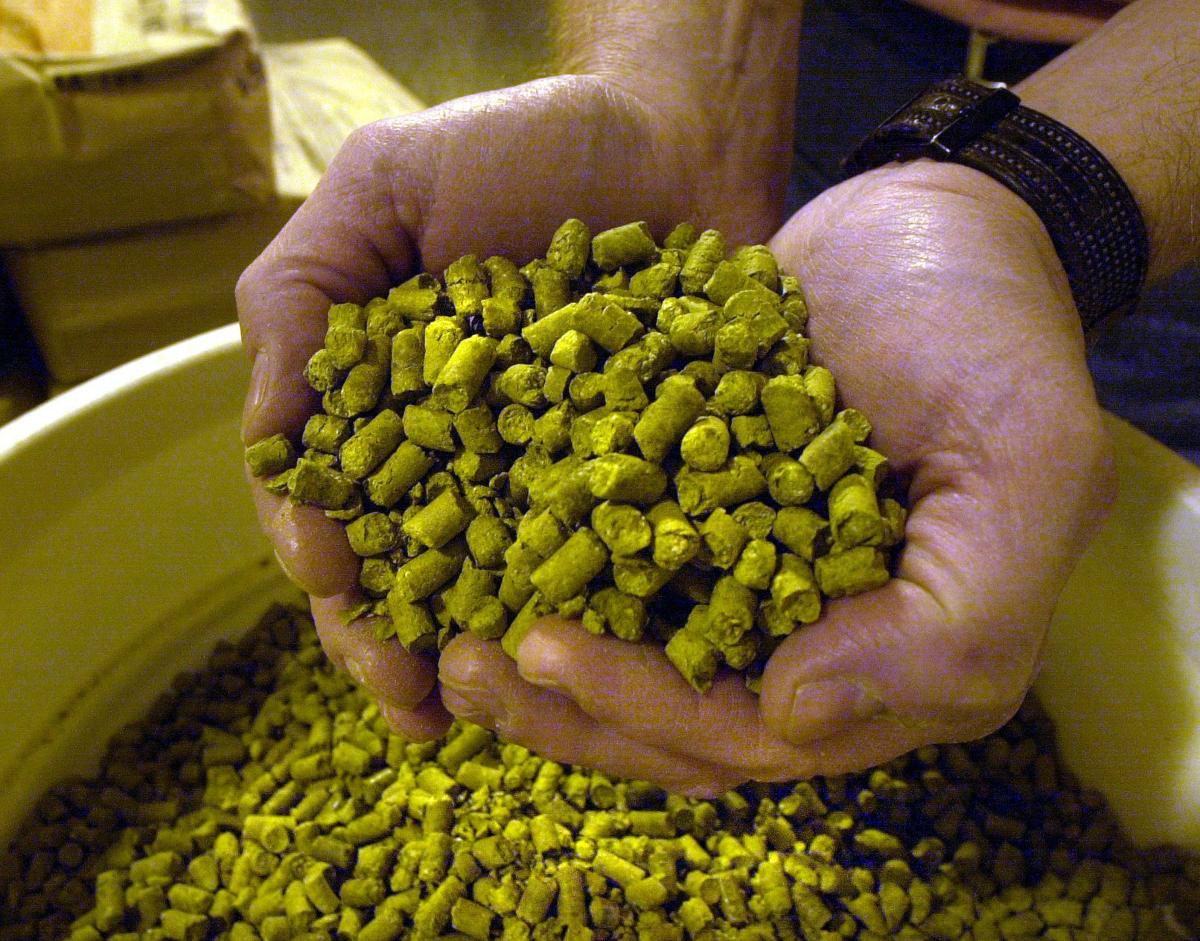 I see and hear a lot of things about beer.
Most of them make me happy that the beer scene and the craft beer industry is robust and thriving. That people are exploring this scene and discovering, honing or expanding their personal tastes. That, more and more, people are talking about many more aspects of the beer in their glass.
But there are a few things that I see and hear again and again that make me shake my head. In most of these instances I also bite my tongue, because nobody likes a know-it-all, and few know-it-alls come across as poorly as those in beer.
But hey, I've got this platform, so I'm going to use it to correct a few common misconceptions about beer.
Hoppy is not bitter
Traditionally, hops have been used to balance the malted barley that is its sticky-sweet base, by throwing them right in the brew kettle in the early stages of making beer.
But hops also bring oils, acids and other compounds that can contribute immensely to a beer's aroma and flavor. Many of these compounds evaporate if they're heated to the temperature of boiling wort.
It's why many hoppy beers use a technique known as dry-hopping — putting hops in the beer while it's fermenting, or other post-brew stages — to maximize hop character. When hops are used this late in the process, they contribute little bitterness but a lot of aroma characteristics that can range from citrus and tropical fruit to herbs and flowers to earth and pine.
Dry-hopping has become commonplace in modern American hoppy beers like India pale ales, but one new style takes the technique to a near extreme: the New England or Northeast IPA. These have exploded around the country with great fanfare, and a few examples have surfaced in Wisconsin, most notably O'so Brewing's Hop Debacle and Untitled Art's Juicy IPA (which stops just short of a true NEIPA).
If you're bitterness-averse but like the idea of a beer with a lot of citrus or tropical fruit character, try a NEIPA, or look for IPAs or pale ales described as "juicy" or "hazy" and give them a shot.
Pour out your beer
And that's fine. Really, it is.
But if you're reading this, chances are you're interested in your beer being more than fine. And for that you need to use a glass, or at least a plastic cup.
Fancy glassware doesn't so much elevate beer — a Blatz is still a Blatz, even in the fanciest snifter — as it unlocks its full potential. Releasing a beer from its glass or aluminum prison unlocks aroma, and inward tapers at the mouth of better glassware concentrate and intensify that aroma.
The difference between drinking from a great glass and just any old glass is modest at most, but the difference between even a plastic cup and the can or bottle can be enormous. The effect is more pronounced more complex a beer is, but even decent macro lagers (paging Mr. High Life) are worth pouring out, in my view.
So even if you're out on the boat or golf course or beach, throw a couple cups in the cooler and get the most out of your beer.
Drink pilsner
I've wonked on pilsners a few times already this year, but this keeps becoming more true every day the calendar marches through summer.
If you're writing off pilsner as too close to what your dad drank two generations ago, you're selling a great beer short.
There are legion great pale ales competing for the title, but for my money the lawnmower beer of the year is a no-brainer. Ale Asylum's 12 oz. Curl, the Madison brewery's first pilsner, nearly knocked me over with its delicate floral aroma and gently sweet malt. It's due to return imminently — perhaps as soon as next week — in cans, as an add-on to this week's debut of Dr. Vennum, an IPA utilizing Mosaic hops.
But other great pilsners abound, too. Pony from Chicago's Half Acre Beer and Great Lakes Turntable Pils are my other current favorites, and Wisconsin has solid offerings in the new-ish Lake Louie Pant Antler and Capital Special Pilsner. I'm itching to see how 3 Sheeps Brewing's new Pils, one of its first beers in cans, stacks up. It arrived in shops late last week. If you're traveling, make sure to get some Firestone Walker Pivo.
Like all great styles, there's an impressive range within the pilsner, but they're all easy-drinking and pleasantly balanced or perhaps slightly hop-forward.
It's not always big beer
And rightly so — if someone (who is not owning up to it) wants to change the laws that govern the interaction of the thousands of businesses that make, distribute and sell alcohol in Wisconsin, all of those businesses and the people who use them probably should talk about it. Or at least hear about it, rather than tucking it into the state budget with little to no public scrutiny.
And indeed, the fate of at least some businesses do lie in the balance if the proposal revokes the right of breweries and wineries to sell their products out of taprooms. In an increasingly crowded market, brewers say the healthy margins and steady business that come from taprooms can be the difference between making it or not. Newer breweries, especially, are built around that model.
So beer fans are fired up for a reason. But there's no reason to think big beer is behind this. That familiar boogeyman to craft beer has been the focus of enough of the social media reaction to this story that I thought it was worth mentioning.
But the fingerprints on this effort, according to a memo leaked to Americans for Prosperity, are of the two other tiers: distributors and bars. Reps for the Wisconsin Tavern League and the Wisconsin Beer Distributors Association denied they're behind the proposal. A MillerCoors rep has said the company is opposed to at least one aspect of the proposal.
Big beer, chiefly ABI, has earned some of its bad reputation by manipulating distribution channels and generally raining on craft beer's parade. Breweries that feel like family to fans are being gobbled up by a faceless international conglomerate that represents what many in the craft beer movement are rebelling against.
But, before you reflexively blame big beer, read the whole story. They may deserve your wrath, but it doesn't look like they do for this reason.
Have fun
So, yeah, there's a lot of serious business in beer these days. There are big controversies — mostly regarding who owns what, these days — but also small ones, like whether New England IPA is a real style or whether people should fill their glass up to the brim with beer and take a picture of it. (Really.)
Some of those things are capital-I important, but it doesn't always need to be this complicated. It's beer. Have fun.
Next time you're at the bar or bottle shop, try a new style — gose, smoked lager, Flanders red, Brett pale ale, saison, whatever.
Go down to the just-opened Funk Factory taproom and try some crazy beer, and learn about how it was made.
Take a tour at a brewery that's new to you, or just visit and have a flight. Do it with someone you love, or like. Or go alone and meet someone you might like or love, or at least someone who loves the same thing you love: beer.
Got a beer you'd like the Beer Baron to pop the cap on? Contact Chris Drosner at cdrosner@madiso
n.com or follow him on Twitter @WSJbeerbaron.