4 & 20 Bakery & Cafe was closed for six days as the business tried to absorb the death of its baker, manager and co-owner, Mandy Putney. The business is now just open on weekends for the time being, co-founder Scott Spilger said.
Spilger said the cafe lost some staff and is in the process of hiring more employees. Other staff members need time to learn new roles, he said. Right now, he doesn't have enough employees to be open every day. He said he's hoping to get back to seven days as soon as possible.
---------------------------------------------------------------------
4 & 20 Bakery & Cafe by East High School is closed for the time being as the business absorbs the death of its baker, manager and co-owner.
Mandy Puntney died Saturday after a brief illness, her mother said. She was 36.
Puntney developed all of the bakery's recipes, and the bakery items will continue to be made from her recipe book by another baker who has been working at the shop for a couple months, Linda Puntney said.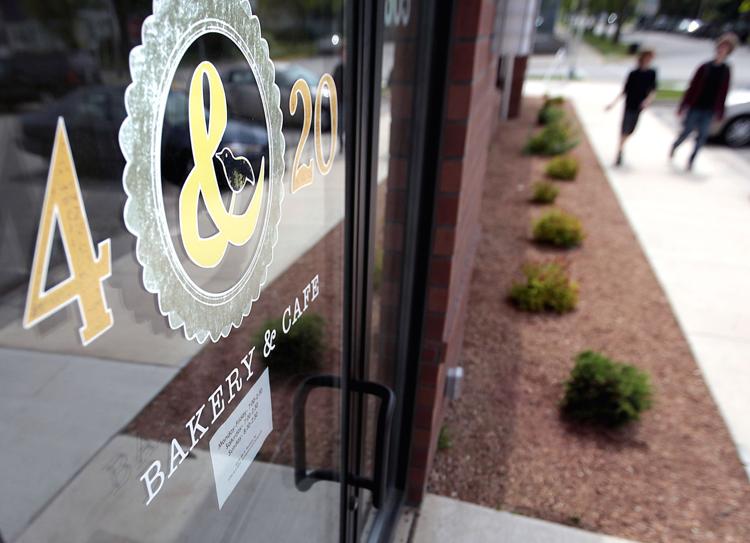 Mandy Puntney had bronchitis, then an intestinal flu that was really intense for about two weeks, her mother said. She died from gastrointestinal bleeding, she said.
Linda Puntney called her daughter "the light of her life" and said she will miss her sunny attitude and ability to find joy in simple things, as well as her love of people and all things nature.
"I'll miss that she was my best friend," said Linda Puntney who talked to her daughter several times a day. "And I won't hear her happy voice any more."
A celebration of Mandy's life will be held from 5 p.m. to 7 p.m. Wednesday at Cress Funeral & Cremation Services, 3325 E. Washington Ave.
"It's going to be a Mandy happy time," Linda Puntney said.
Scott Spilger and Evan Dannells opened 4 & 20 Bakery & Cafe in January 2012 at 306 N. Fourth St., behind East High School, with Puntney as their baker.
Dannells, who is also executive chef at Lucille and Merchant, calls Puntney a co-owner. 
"She was the soul of 4 & 20," said Dannells, who is still "technically" one of the cafe's owners, but hasn't been involved on a day-to-day basis in almost two years.
"Scott and I helped her build it, but it was always hers. She stained the tables, she made the menu. Everything great about that place is a direct reflection of her love of food and our community.
"I was just along for the ride for a little bit," he said.