The Hail Mary Sports Grill was finally issued a liquor license in a special meeting of Madison's Alcohol License Review Committee Thursday.
The license comes with a number of stipulations, including that the owners surrender the license for their State Street business, Tiki Shack, at the end of the year.
"The city attorney required us to play ball," said Caleb Percevecz, who owns both businesses with partner Danny Mijal. "We're not thrilled about it by any means, but I think the long-term viability of Hail Mary Sports Grill is a lot better than the long-term viability of the Tiki Shack."
Percevecz and Mijal initially announced plans for Hail Mary at a historic church near Downtown in January. They are leasing the space from Pete Gargano, who closed his 17-year-old Bellini Italian Restaurant, at 401 E. Washington Ave., late last year.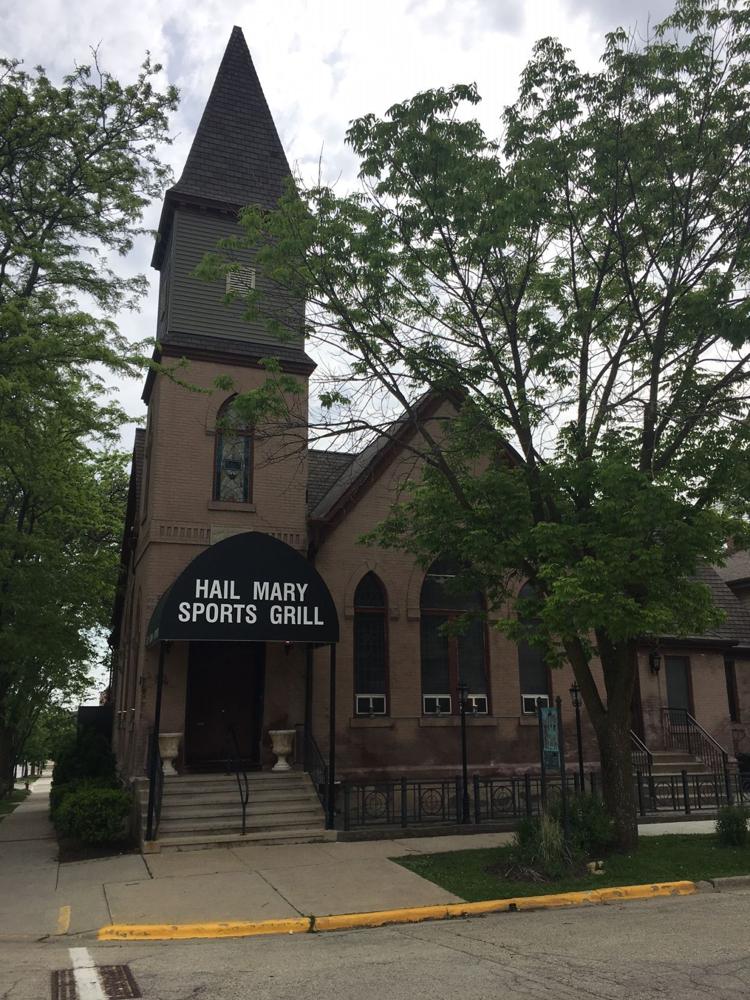 The men were first denied a license in February, when committee members said the Tiki Shack, 124 State St., acted more as a bar than a restaurant. A city audit found that the business just barely met the definition of a restaurant, which requires food sales to be just above 50 percent of total sales.
Percevecz and Mijal took over the once-troubled State Street bar in early 2015. The former owners of Tiki Shack ran it as a tavern, but when Percevecz and Mijal bought it, they put in a full kitchen. They've recently tried to emphasize the bar and grill's food menu.
The former Bellini didn't need much in the way of renovations, but the partners painted, did some rearranging, and added 16 television screens.
They opened Hail Mary -- the name a play on both football and religion -- May 15 without a liquor license, by just serving lunch. "We didn't want anyone to leave with a sour taste in their mouth when they couldn't get their favorite drink or beer," Percevecz said.
He said lunches, especially towards the end of the week, have been going well. "We're looking forward to having a liquor license after the 6th to see how everything can really operate."
While the ALRC has granted the license, the men have to wait for an official vote by the Madison City Council on June 6 before serving alcohol.
"We still have to wait for final approval, but nine times out of 10 the common council heeds the advice of the ALRC," Percevecz said.
Percevecz and Mijal, both in their late 20s, were roommates in the dorms at UW-Madison and lived together for the rest of their college years. Percevecz majored in history and Mijal studied political science. 
They'v invested nearly $70,000 in Hail Mary and hired local chef, Alex Theo, who trained at Madison Area Technical College and worked at Banzo Shuk on Williamson Street.
The large menu offers Wisconsin pub fare with a farm-to-table focus: burgers, sandwiches, wraps, nachos, cheese curds, fried green tomatoes, fried green beans, chicken wings and a fish fry. The full menu can be found at hailmarymadison.com.
"I think at the end of the day, it was a better business decision to take the Hail Mary license and surrender the Tiki Shack," Percevecz said. "It is a bummer, but in order to keep playing in the city of Madison we have to do what they want, essentially, and we're here to play ball and we keep saying that, so now we actually have to play ball."