As promised, a new off-site "micro-school" for about a dozen troubled students from La Follette High School opened Thursday for a nine-week try at re-engagement.
The pilot program's first day at Life Center Madison, a rented church space located about 2 miles southeast of the high school on the city's Southeast Side, followed a family night two days earlier during which the alternative concept received what Madison School District secondary schools chief Alex Fralin called "tremendous buy-in" from parents.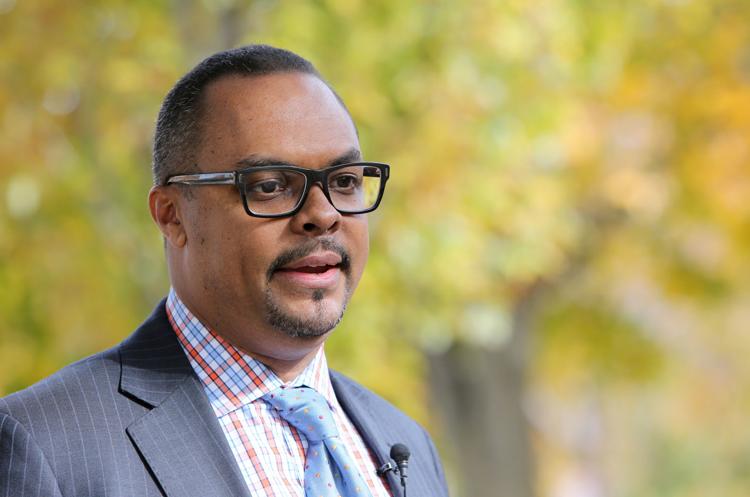 "We expected some hesitation, and a lot of difficult questions, but they asked the right questions and walked out of here saying they're all in," Fralin said, adding parents were most curious about the school's new project-based curriculum and how that would work.
"That's not a frequent format in Madison," Fralin said, "so they wanted to understand what project learning is and how it translates to credits."
Parents also had questions about how their students would get to the center at 4402 Femrite Drive. That query also was easily handled — Fralin said the district would be providing shuttle buses from the high school to take students to the center and back every day.
Winning over the 13 students in grades 9-11 who are attending the program — plus another one or two students who may yet join, staff said — could be a tougher task. By definition, these students have been hard cases, academically unsuccessful and often disruptive in class, resistant to any intervention the district has tried so far.
But administrators are optimistic the micro-school could prove different, in part because the students chose to be there — enrollment in the program was voluntary — and because they helped design the curriculum, revolving around project work, soft skills, experiential learning and the study of "real-world" math and science.
"We're looking forward to learning not only from the pilot but (also) learning from the kids about how we're going to better enhance this space both for them and for students like them in the future," said Ricardo Jara, a district special assistant for equity and innovation.
Jara said the school's first day went "great," and was mostly taken up in welcome activities and time for students to become accustomed to the new surroundings. The Life Center offers classrooms, a recording studio, a professional kitchen and cafeteria and gymnasium — touted as amenities for student learning by staff but quite unlike what students left behind, creating a little bit of disorientation for them at first, Jara said.
"It was filled with a lot of opportunities for us to really engage with students and get to know them better," Jara said. "A lot of students had questions about ... this space. It's an entirely different model of doing things."