A Fitchburg man with six convictions for intoxicated driving was charged again last Thursday evening after he was stopped by police in Downtown Madison.
Samuel Baleon-Rivera, 34, was charged with operating while intoxicated, seventh offense, after he registered a blood-alcohol level of 0.22 percent, which is over the .08 limit for Wisconsin drivers, a criminal complaint said.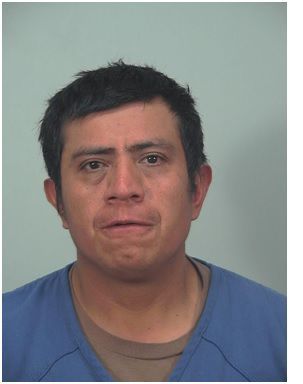 According to the complaint:
A UW-Madison police officer was in the area of South Broom and Doty streets around 5:45 p.m. when he heard a Madison police report that a gold Lexus had just been involved in a hit-and-run crash and nearly hit another vehicle and a bicyclist near there.
After spotting the vehicle, the officer followed it through an intersection and pulled it over on North Broom Street.
The temporary license plate number on the Lexus matched the number called in to police by a witness to the hit-and-run. The driver was later identified as Baleon-Rivera through a fingerprinting system at the Dane County Jail.
The officer detected a strong odor of intoxicants when Baleon-Rivera opened the door to his vehicle. The officer also noticed that Baleon-Rivera had watery, bloodshot eyes. Baleon-Rivera did not have a Wisconsin driver's license and handed the officer an ID card from Mexico assigned to German Mendoza Nunez.
He also said he had consumed four beers within a 30-minute period about two hours before being pulled over.
A Madison police officer arrived at the scene, found an empty beer can on the floor beneath the passenger seat of the Lexus and then observed that Baleon-Rivera had slow and slurred speech. More clues that Baleon-Rivera was intoxicated were observed as he performed field sobriety tests at the City-County Building.
Baleon-Rivera insisted during most of the investigation that his name was German Mendoza Nunez before finally admitting his true identity, the complaint said.