Madison police said Friday morning that they believe the estranged husband of a woman found slain on the Far East Side on Thursday committed suicide.
Family members have confirmed the identities to the Wisconsin State Journal as Bernard Grosso and Jennifer Boyce. A court hearing was scheduled for Friday morning to finalize the divorce, according to Boyce's stepmother and online court records.
Police spokesman Joel DeSpain told Madison.com that the estranged husband died of an apparent self-inflicted gunshot wound. He was found when police searched his home at 3802 Atwood Ave.
"We are investigating what we believe is a domestic-related murder-suicide," DeSpain said.
Autopsies were scheduled Friday morning to determine the cause of death.
DeSpain would not verify the identity of the two victims, since that information comes from the Dane County Medical Examiner's Office, but DeSpain did say the man who committed suicide was the husband of the murder victim.
The Medical Examiner's Office would not verify their identities when contacted by Madison.com Friday morning.
---
Friday 12:55 a.m. — An epidemiologist who worked at the state Division of Public Health was found slain Thursday morning in her apartment on Madison's Far East Side.
Authorities on Thursday did not release the name of the victim, but a family member told the Wisconsin State Journal the victim was Jennifer Boyce, 31.
Late Thursday, police cordoned off the home of the woman's husband after searching it, and the Medical Examiner's office was on the scene.
Boyce's stepmother, Dixie Boyce of Ballwin, Mo., said authorities there notified the family.
"Jennifer was wonderful," she said. "Everybody loved her. She was really sweet. She was funny. ... There wasn't a mean bone in her body."
Madison police have not released details of how Boyce was killed.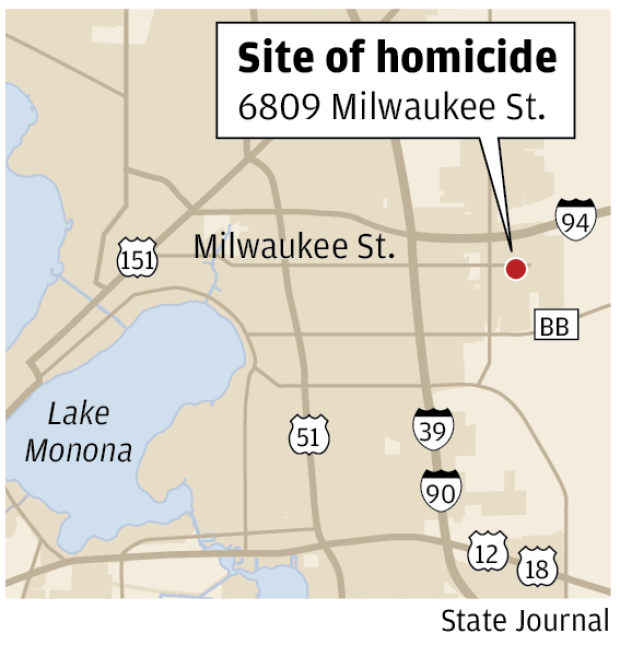 Police spokesman Joel DeSpain said her attacker forced entry into Boyce's apartment at Prairie Stone Commons, 6809 Milwaukee St., through a glass patio door, which was shattered. A large section was missing.
Boyce was due in court Friday morning to finalize a divorce from her husband, Bernard Grosso, 34, according to her stepmother and online court records.
Police cordoned off Grosso's residence at 3802 Atwood Ave., late Thursday after searching it with a robot brought in from the Dane County Bomb Squad. By 11:30 p.m., the Dane County Medical Examiner's Office was on the scene.
East District Capt. Mary Schauf said police were talking to all of Boyce's family members and friends. She asked those close to Boyce to call the department if police had not contacted them.
Boyce, who was employed by UW-Madison as an assistant researcher in the School of Medicine and Public Health, was a triathlete who also worked part time at Endurance House, a Madison sporting supply store that offers training for athletes.
She signed up for her first Ironman competition in 2011 because it fell on her 30th birthday, and she spent nine months in training, according to a university newsletter article.
People from Boyce's apartment management company reported finding her body at about 10:30 a.m.
It was the city's first homicide of 2013.
The three-story apartment building at the end of Milwaukee Street is relatively isolated, with few other buildings near it. Boyce's ground-floor unit faced Milwaukee Street and, beyond that, a field and Interstate 94.
Josh Page, who lives in the building, said he was surprised to hear about a violent crime there, especially given the building's relatively remote location.
"That's why we moved out here," he said.
---
Madison.com reporter Bill Novak and State Journal reporters Nico Savidge, Ed Treleven and Samara Kalk Derby contributed to this report.