Oaklawn Academy, an international Catholic boarding school for middle-school boys in rural Edgerton, hopes to start boarding a handful of older boys this fall who would take classes at Edgewood High School in Madison, at a total cost of $38,000 for room, board and tuition.
As many as five former Oaklawn students could attend Edgewood when classes begin there in mid-August, Oaklawn vice principal Tom Ryan said. They would be among the roughly 30 international students who annually attend the Catholic college-prep high school, out of a total enrollment of some 500.
Noting Oaklawn's teachers are not certified for high school curriculum, Ryan said he visited Edgewood last year and thought the campus would be a good fit for former Oaklawn students.
"I was very impressed with their school and their spirit," Ryan said. "I think it's a good marriage for us."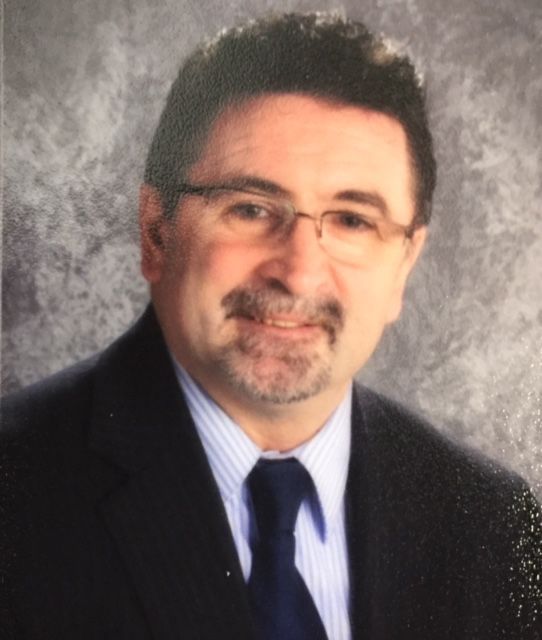 Located since 1986 on a 207-acre campus on Lake Koshkonong, Oaklawn Academy is affiliated with the Legionaries of Christ, a conservative and sometimes controversial Catholic order started in Mexico in 1941. Its founder, Marcial Maciel, who died in 2008, was posthumously denounced by the Vatican in 2010 as a pedophile and serial philanderer. In 2007, the Vatican also required the order to eliminate certain obedience vows that had barred priests and priests-in-training from criticizing superiors and had encouraged them to inform on dissenters.
Edgewood High School is owned by the Sinsinawa Dominican Sisters, a progressive order founded in 1847 in Wisconsin. Edgewood requires a higher level of English fluency of its international students than Oaklawn does of its enrollees.
Catering primarily to students from Latin America, Oaklawn is working with Edgewood, Ryan said, at the request of Oaklawn parents who have long wanted a U.S. Catholic high school choice after Oaklawn, which only offers grades 7 to 9.
At Edgewood, administrators confirmed that three former Oaklawn students have applied to attend who could be accepted after required permissions are received for the new school year starting in mid-August.
"We will look at any and all applicants, and if it's a good fit, if they can meet the (admissions) criteria, then fine," Edgewood High School president Michael Elliott said. "Our agreement is with the parents, not with Oaklawn."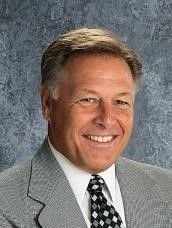 A promotional slideshow on Oaklawn's website since April 9 explains the new program, labeled "New Collaboration with Edgewood HS." The slideshow describes the two schools and offers basic details such as dates and prices.
But Elliott said "collaboration" was too strong a word to describe the arrangement.
"(Oaklawn officials) are making their families aware of a Catholic high school option," he said. "We said to Oaklawn, if they have students that would like to pursue high school, they could apply to Edgewood like any other international student."
Ryan said Oaklawn, which has seen enrollment declines in recent years, had a "verbal, mutual agreement" with Edgewood to recommend qualified, former Oaklawn students for possible admission. He hoped up to 20 would attend Edgewood eventually, while noting Oaklawn would always be the students' legal guardians in the U.S.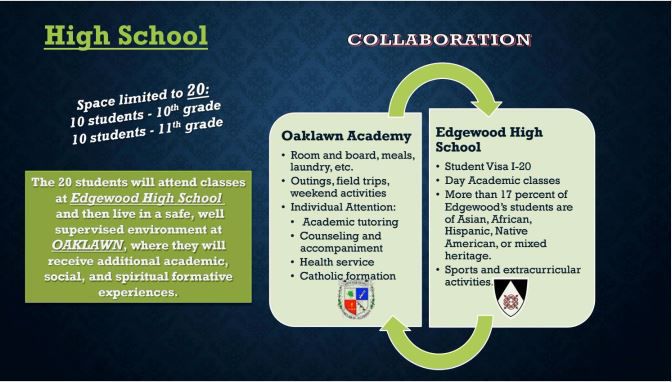 The Legionaries of Christ was shaken by the public downfall of Maciel, but fallout from the incident has had no impact on the school's day-to-day operations, Ryan said, maintaining alumni support has remained strong for the school, which last year enrolled 68 students, down from 216 students in 2011.
"They believe in what we've been providing and see no relationship to us and the founder in that sense," Ryan said, noting grown former students now are sending their own sons to attend the academy. "In any business, in any organization, just because one person does something wrong, it doesn't mean the organization is bad."
Ryan also said enrollment can fluctuate in response to many factors, including politics in the U.S. and in students' home countries, and changing currency exchange rates.