Former State Journal photographer Edwin "Ed" Stein died at age 91 Friday morning in Sarasota, Florida, leaving behind a legacy as a multitalented man.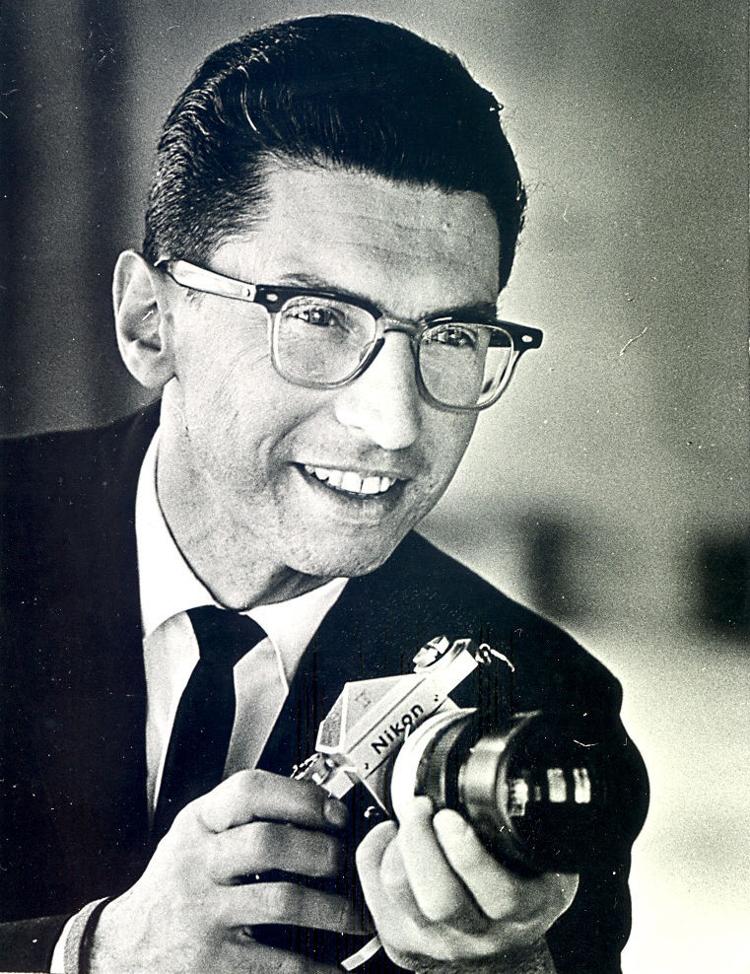 Through his 28 years on the State Journal's staff — 21 of which were as head of the photo department — Stein oversaw the paper's transition from black-and-white photography to color and accumulated many state and national awards. He retired from the State Journal in 1985 at age 59 to move to Florida, where he spent the rest of his life.
After moving into a retirement home, Stein met Fern Nelson, now 90, who recalled Stein as a man with a quick wit and a love of laughter. Nelson said she and Stein would spend time together talking about anything, including their home state of Wisconsin. Nelson was from Waupaca.
"He had so much talent that I just admired him," Nelson said. She said she would pick his brain for stories of his past.
Stein was first hired onto the State Journal staff in 1957 after working for The Capital Times and Life Magazine.
Stein's accolades came from various organizations, including from the Wisconsin Press Photographers Association, Look Magazine, the National Press Photographers Association and the University of Missouri School of Journalism.
L. Roger Turner, who was hired at the State Journal by Stein in 1966, remembered the skill with which Stein captured any assignment he was sent to.
"Everyone was kind of in awe of his talent," Turner said. "He was very well-liked by the people who knew him."
Photography wasn't Stein's only talent. He also honed a musical talent — drums.
Drumming was Stein's first passion. He took up drums after graduating from West High School in 1944, and continued to play for years. He moved to New York City to take lessons from legendary instructor Henry Adler.
New York City was also where he got the first inkling to go into photography — to earn money he would deliver film for fashion photographers — but it wasn't his time to switch careers yet. Stein was earning a name for himself as a drummer, and even joined Skitch Henderson's band.
While on tour with Henderson in 1949, the band was in a car crash. One of the band members died and three others, including Stein, were seriously injured.
It was in his next three months in the hospital that Stein finally picked up a camera for himself. While healing, he would prowl the hospital taking snapshots. He entered one of those photographs in a Kodak contest, and won first place and $100 for the photo, marking his first success as a photographer.
Stein didn't excel at any one form of photography — he excelled at them all. His awards came for photos of subjects ranging from portraits of cuddly animals to photo essays of surgeries to moments caught at sporting events.
Stein was preceded in death by his wife and two children. No memorial service has been planned at this time.