Several governors and many lawmakers put Wisconsin's office of state treasurer on a path to extinction.
The voters, it turns out, had other ideas.
A debate that recently had focused on why the treasurer's office even exists — it currently has just one official duty — now shifts to whether to expand its responsibilities, and who should hold the office in 2019 and beyond.
Voters Tuesday rejected amending the state Constitution to eliminate the office, 61 percent to 39 percent.
The current treasurer, Matt Adamczyk, a Republican who ran on a platform of closing the office, said Wednesday that he expects the vote is the final word on that question.
"I can't imagine there'll be any more effort to eliminate the office," Adamczyk said. "There's going to be a state treasurer."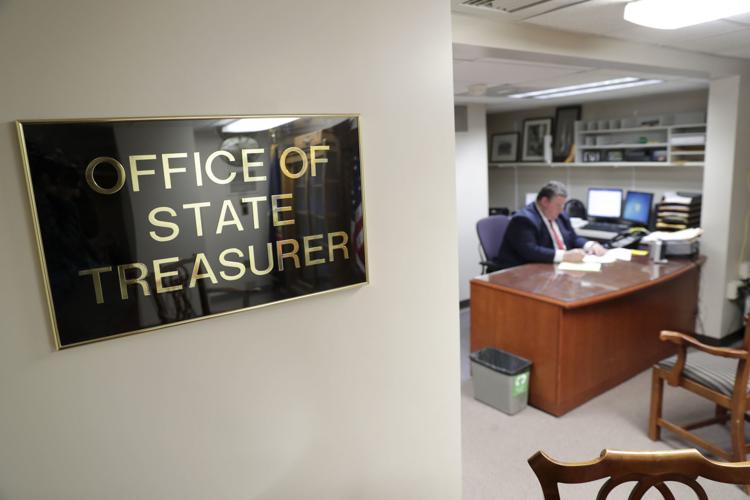 The treasurer position is up for election in November, and Adamczyk says he won't run again.
Sarah Godlewski, a Democratic businesswoman and philanthropist, has created campaign committees to seek the position. Godlewski, originally from Eau Claire and now living in Madison, helped lead a statewide effort to defeat the constitutional amendment.
Godlewski has not held elected office but worked as a management consultant and co-founded MaSa Partners, an investment venture that provides financial and human capital to "early-stage companies seeking to shape a better future."
Thomas Hiller, a Madison Republican, had also filed to create a campaign committee for the post. But Hiller abruptly signaled Wednesday that he no longer plans to run, saying in a statement that "I am very happy in my current profession in the private sector which keeps me too busy to make this a full-time campaign."
Meanwhile, the question of what to do with the office is largely up to lawmakers and Gov. Scott Walker, who have the power to shape its duties and funding levels through state law.
A spokeswoman for Walker, who supported eliminating the office, declined to say what the governor wants to do next.
"For more than two decades there have been discussions on both sides of the aisle about eliminating the treasurer position," said Walker spokeswoman Amy Hasenberg. "This decision was ultimately left up to the voters and they spoke."
Assembly Speaker Robin Vos, R-Rochester, and Senate Majority Leader Scott Fitzgerald, R-Juneau, could not immediately be reached for comment Wednesday.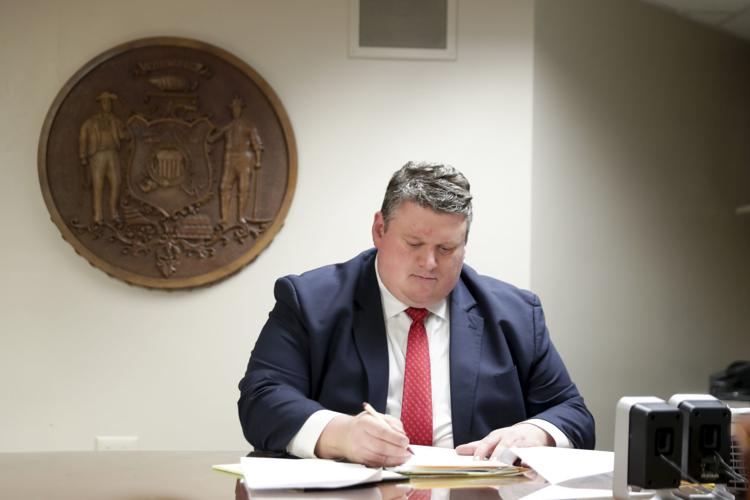 Sen. Dan Feyen, R-Fond du Lac, and Rep. Michael Schraa, R-Oshkosh, who sponsored resolutions to put the amendment to voters, declined to address how the office's duties should be defined going forward.
Assembly Minority Leader Gordon Hintz, D-Oshkosh, said he expects that debate to occur.
"It was not a close vote," Hintz said Wednesday. "The question is, what will all lawmakers take out of that, and is there an effective model ... that provides a road map for Wisconsin to consider? I don't think anybody has taken the time yet to determine that."
Those who sought to eliminate the office framed it as a constitutional relic that long since had become irrelevant. Over a period of decades, lawmakers, Walker and other governors have steadily whittled away the office's former responsibilities, such as selling unclaimed property and managing the EdVest college savings program.
The treasurer's remaining official duty is membership on the Board of Commissioners of Public Lands, which oversees an endowment that provides millions of dollars used by public school libraries to buy books, magazines, newspapers and other tools for learning.
Sen. Kathleen Vinehout, D-Alma, and Rep. Mark Spreitzer, D-Beloit, introduced a bill earlier this year to transfer the unclaimed property and EdVest functions back to the treasurer, along with other duties such as managing certain state funds and investments.
Adamczyk said it's up to lawmakers to decide whether to restore or expand the duties of the office. He said the unclaimed property function was shifted to the Department of Revenue and is administered more efficiently by that agency because it has access to certain personal data on state residents that the treasurer lacks.
The debate on the resolution to eliminate the treasurer position unfolded mostly on party lines, with Republicans in favor and Democrats opposed. Walker supported the amendment, saying it was "cutting government waste."
A handful of Democrats, including Hintz, also supported the resolution that put the amendment on the ballot.
Hintz said Wednesday that he voted for the resolution to allow voters to decide the issue. He said the treasurer has had a "minimal" role during his time in office.
"I think the viewpoint in opposition was, is this a power grab or a consolidation of power by the executive branch — and if so, we prefer more checks and balances," Hintz said.