The team behind Zoo Lights at Henry Vilas Zoo had no idea how successful the first annual Zoo Lights event would be last winter — so this year it's coming back even bigger.
"First-time events are always challenging," said Alison Prange, president of the Henry Vilas Zoological Society. "We hoped to have 10,000 people last year and we had 26,000. That's a huge deal for us. As a free zoo, we rely on support of things like that to help us do amazing things that people enjoy 365 days a year.
"We're hoping to exceed that attendance this year. Now we can handle more people. We want this to be a tradition for people."
This year, Zoo Lights will include thousands of additional lights. Not necessarily light displays, but strings of lights that will illuminate more of the zoo.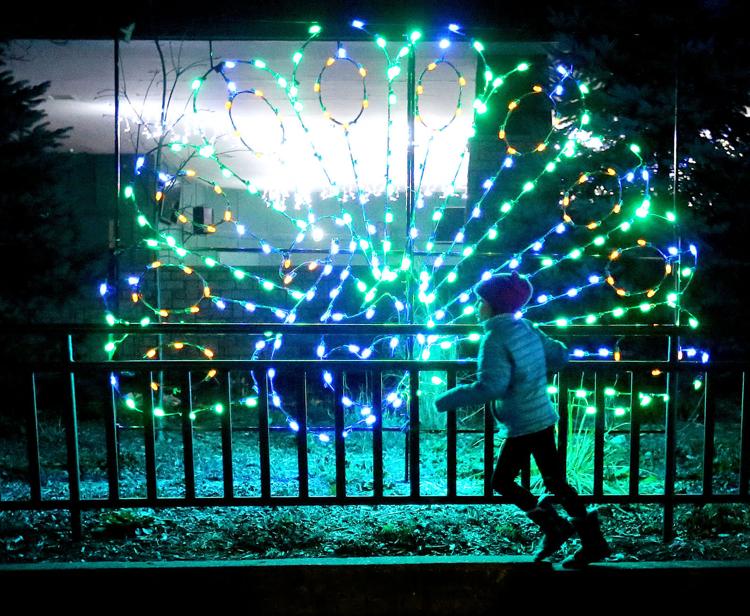 Last year, the center of the zoo was fairly dark, so now there will be more light to draw people in, Prange said.
What awaits in the center of the zoo is another exciting new venture: Its very own German holiday market. The concept is starting small this year with four huts, with plans to expand in future years.
Prange said local vendors will be selling traditional holiday items that wouldn't otherwise be found at the zoo. Clasen's, for example, will sell giant gingerbread cookies and other vendors will sell ornaments and nutcrackers.
There will even be holiday music piped in throughout the zoo, thanks to a partnership with a local radio station.
"We're giving (Zoo Lights) a traditional holiday feel," Prange said. "We're getting people outside to enjoy the lights and the holiday season."
Another Madison-area holiday tradition, Holiday Fantasy in Lights, is back for the 29th year with brand new displays for fans from near and far.
This event has nearly tripled in size since 2009 and takes nearly three weeks to set up, event coordinator Kelly Slack said.
Holiday Fantasy, with more than 50 lighting displays, is a free drive-through attraction at Olin Park. It's become a tradition for many area families to attend, but gained its own special place in the hearts of many visitors.
There are a lot of proposals that happen in the park when the lights are up, Slack said.
To commemorate those special moments there is a new display, a proposal and hearts, sponsored by Goodman Jewelers to support those romantics.
Among the other new displays are a biking Santa Claus, a snow doctor, a friendship tree, a lucky elf and even a snake in a Santa hat.
From 4:30 p.m. to 10 p.m. each evening, both human and canine visitors can get special treats at Holiday Fantasy as candy canes and dog treats will be handed out.
Prange said creating holiday events like the ones found in the Madison area is a great way to get people out and make "Madison a destination for everybody."
For the free zoo, bringing in programming like Zoo Lights is a way to draw the community in even during the cold winter months. It's also a way to build new traditions for people to enjoy with their loved ones.
"We couldn't exist as the zoo we are without this community," Prange said. "So I just wanted to say 'thank you.'"