OREGON — Randy Glysch set out to preserve the historic water tower and pump house in this village's downtown.
He had no idea it would lead to a new food pantry.
The serendipity, thanks to an anonymous donor, means a more-than-100-foot-tall calling card dubbed "Tin Man" will remain and, in the fall, volunteers and those in need of food will no longer be crammed into a 1,200-square-foot unheated storage unit. Instead, they'll have a 4,200-square-foot facility with not only heat but coolers, freezers, bathrooms, a waiting area, community room and plenty of shelves for boxes of cereal, bags of rice, cans of soup and other staples.
"I volunteered there one day and it was evident they needed something much larger and better equipped," Glysch, 57, said. "If the pump house and Tin Man had not happened, I don't think the new food pantry would be breaking ground in April."
A water tower and pump house have been fixtures in the community since 1899. The original water tower was constructed of wood for just more than $3,000 and held 15,000 gallons of water. The tower and tank were replaced in 1921 with what is referred to as "The Tin Man," a steel tower and tank that holds 30,000 gallons of water and rises 100 feet above the village's downtown, which is also home to a World War I monument erected in 1920 by a team of six horses and dozens of men.
The village drained the tank in 1981 and since that time there have been off-and-on debates about its future. Some lobbied to remove the tower due to safety concerns while others argued it's an iconic part of the village, something reinforced in 2007 when the water tower and pump house were placed on the national and state registers of historic places.
"The message it sends is not one of gloom and doom," Joan Gefke, an Oregon historian, wrote in an editorial to the Wisconsin State Journal in 2008, two years before her death. "The message echoed from this magnificent icon is that there is real value in the past. History establishes a sense of place, of a hometown where its roots are important and that old, established walls and sites are ageless if taken care of."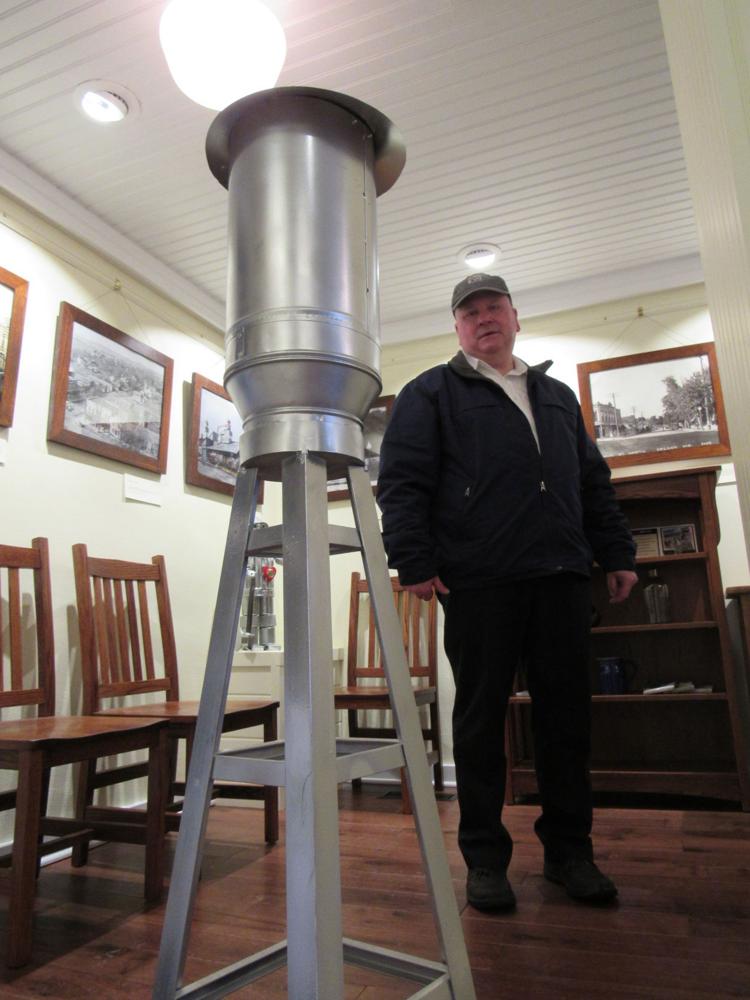 Moving forward for preservation
Glysch, who moved to the village only a few years ago, has embraced Gefke's vision.
In 2015, Glysch led efforts to raise $40,000 to restore the pump house. The effort generated $58,000 and thousands of dollars of in-kind donations from area businesses, organizations and residents. The pump house, located at the base of the water tower, is now a quaint welcome center with a meeting room, new roof, windows, doors and historical photos of the village.
"This was done so well and came out to be something we could be proud of and that really helped your momentum," Jeff Lau, the village's public works director, said as he discussed the pump house project last week with Glysch. "It helps define our downtown area, but it needed so much work."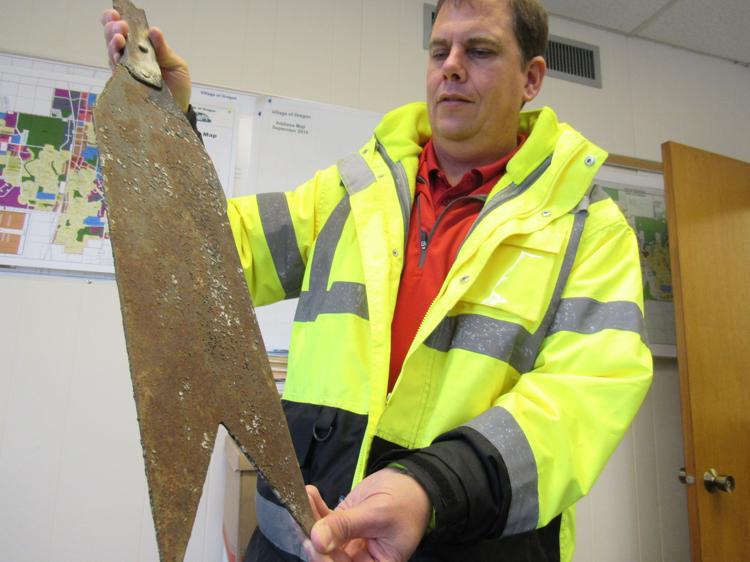 The efforts to restore the water tower 10 years ago were pegged at about $260,000. However, technologies and processes have changed, and the cost to remove the lead-based paint, prime the structure, paint and add lighting to illuminate the water tower at night came in at $85,000 from Lane Tank Co., of Menomonie.
About $30,000 was raised through donors, including $3,000 from Dane County Cultural Affairs and $1,500 from Alliant Energy. The village is picking up the remainder of the tab.
The restoration, scheduled to be completed later this month, will also include a new weather vane that is being re-created by Tony Cole at Custom Metals in Madison. A fire bell was mounted on the tower until 1941, and replaced with a siren.
The siren, which at one time was blown three times a day, will remain but will continue to be inoperable.
Water tower work leads to food pantry donation
Through his water tower and pump house work, Glysch was asked to be on the board of the Oregon Community Resource Network, an umbrella organization charged with making community improvements. The organization was founded to help build a food pantry that has had its use increase by 60 percent since 2003. For the past 18 years, the owners of the storage unit, Charlene and Ed Hefty, have donated the space, but it's become simply too small, Glysch said.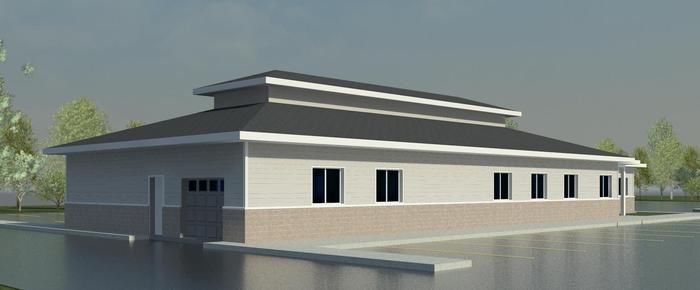 One of the donors to the water tower project, who wants to remain anonymous, initially donated $100,000 for the $750,000 food pantry, which will be built on land next door to People's United Methodist Church. Then on Thanksgiving night, Glysch received an email from the donor asking to meet. He feared the donor wanted the money back. Instead, the donor, who had been impressed with Glysch's work on the water tower and pump house, added another $450,000.
"It's about relationships and a community that cares," Glysch said. "All of these projects happened because of people who care about their community, that sense of place and belonging."