RSSOpinion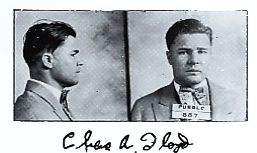 This State Journal editorial ran on Oct. 24, 1934: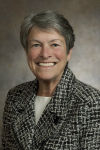 The State Journal editorial board met in person with two dozen legislative candidates from across south-central Wisconsin.
Marriage in Wisconsin isn't doing too bad if you look at the latest numbers from the state.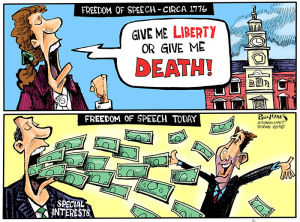 The Citizen's United ruling has forever changed our concept of freedom of speech. 
You Toon
More You Toons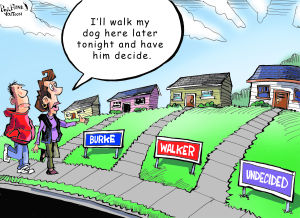 Tim Reilly of Evergreen, Colorado, is this week's You Toon winner.
As I write this column, two health care workers in Dallas have come down with Ebola after treating Thomas Eric Duncan, who traveled from West Africa and died from the disease. By the time you read it, there will most likely be more cases.
Newspapers love to expose the truth. So here goes:
Eric Frydenlund
PRAIRIE DU CHIEN — George is a 60-something retired Marine who occasionally drops in our Thursday lunch with the boys. He has a sharp sense of humor that ambles ahead of his audience.
Letters To The Editor
Vote! Today's poll
Loading…
Does the Supreme Court's delay of implementing Voter ID law until after the November election change anything?