RSSOpinion
The average Madison school building is more than half a century old.

This State Journal editorial ran on March 27, 1940:

A Beloit man bought a .22-caliber pistol at a Kmart and killed three people the same morning.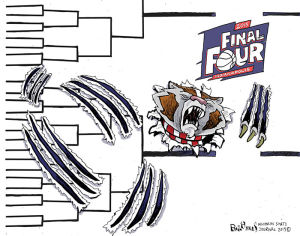 The Wisconsin Badgers have advanced to the final four for the second year in a row. 
You Toon
More You Toons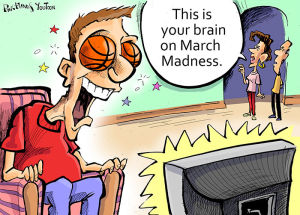 Darryl McCants of Madison is this week's You Toon winner — and a repeat winner to boot. He also won our last caption contest two weeks ago.
A couple and their two kids await dinner at a neighborhood restaurant. Everyone is silent, hunched over cellphones. A familiar picture? Yes, but families can break the pattern this summer — at least for a week or two — by taking a digital-fre…
The Wisconsin State Journal grew up with Madison and Wisconsin, using its editorial voice to champion honest government, civic causes and greater prosperity
Eric Frydenlund
PRAIRIE DU CHIEN — Coming back from our vacation in the sun, our pilot came on the intercom to calmly inform us that one of our two engines had failed and we were returning to our departure airport.
Letters To The Editor
Vote! Today's poll
Loading…
Do you think we will get any more snow this season?