State leaders are having fun this election year proposing popular ways to spend most of a projected $385 million budget surplus.
But a new report by the state controller should temper talk of a spending spree — and encourage lawmakers to set more money aside instead.
The state's Comprehensive Annual Fiscal Report, released this week, shows state government ended its past fiscal year with a $1.6 billion deficit. That's a big difference from the $385 million surplus announced last month. So what's going on?
The surplus was calculated using cash accounting, which lets state leaders ignore liabilities. Cash accounting is similar to balancing your checkbook without factoring in what you owe on your credit cards.
But when generally accepted accounting principles are applied to the state's financial statements — unmasking accounting tricks and every obligation — a large hole appears.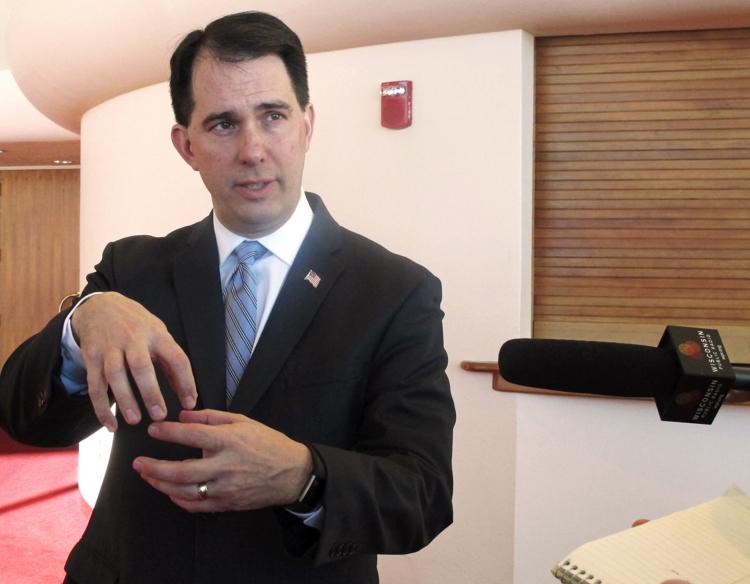 To be fair, Gov. Walker inherited a much larger deficit when he took office in 2011. When strict accounting rules were applied to state finances back then, the state was running a $3 billion deficit. Under the Republican governor's leadership, that fell by more than half to $1.4 billion by 2014. But then it jumped back up to $1.8 billion in 2015, and eased to $1.7 billion in 2016 and $1.6 billion as of June 30, 2017.
"We made huge progress for a couple of years, then regressed in 2015, and we've sort of been stuck there since," said Dale Knapp, research director of the Wisconsin Policy Forum (formerly the Wisconsin Taxpayers Alliance).
"You get the sense other priorities have taken over, so it's kind of on the back burner," he said Thursday.
Wisconsin is lucky to have a nearly $400 million budget surplus. But instead of using that money to pay down some of the loans the state has t…
Indeed. And the top priority appears to be re-election. The governor and his fellow Republicans have been moderating their message and policies, hoping to retain control of state government after this fall's elections.
But backtracking on fiscal discipline — including sending gimmicky checks to voters just before they vote — isn't responsible or convincing. Instead, majority Republicans should sock away more money to protect our state and its priorities should the economy turn.
The last time Knapp's group compared state deficits based on generally accepted accounting principles in 2016, Wisconsin's deficit was second worst only to fiscal basket case Illinois.
OUR VIEW: Gov. Walker's plan to send checks to parents as he seeks re-election won't improve Wisconsin's bad roads
Gov. Walker and his fellow Republicans have made progress on a better budget but should finish — rather than abandon — the job.