Chris Doyle: The Bradley Center was more than meets the eye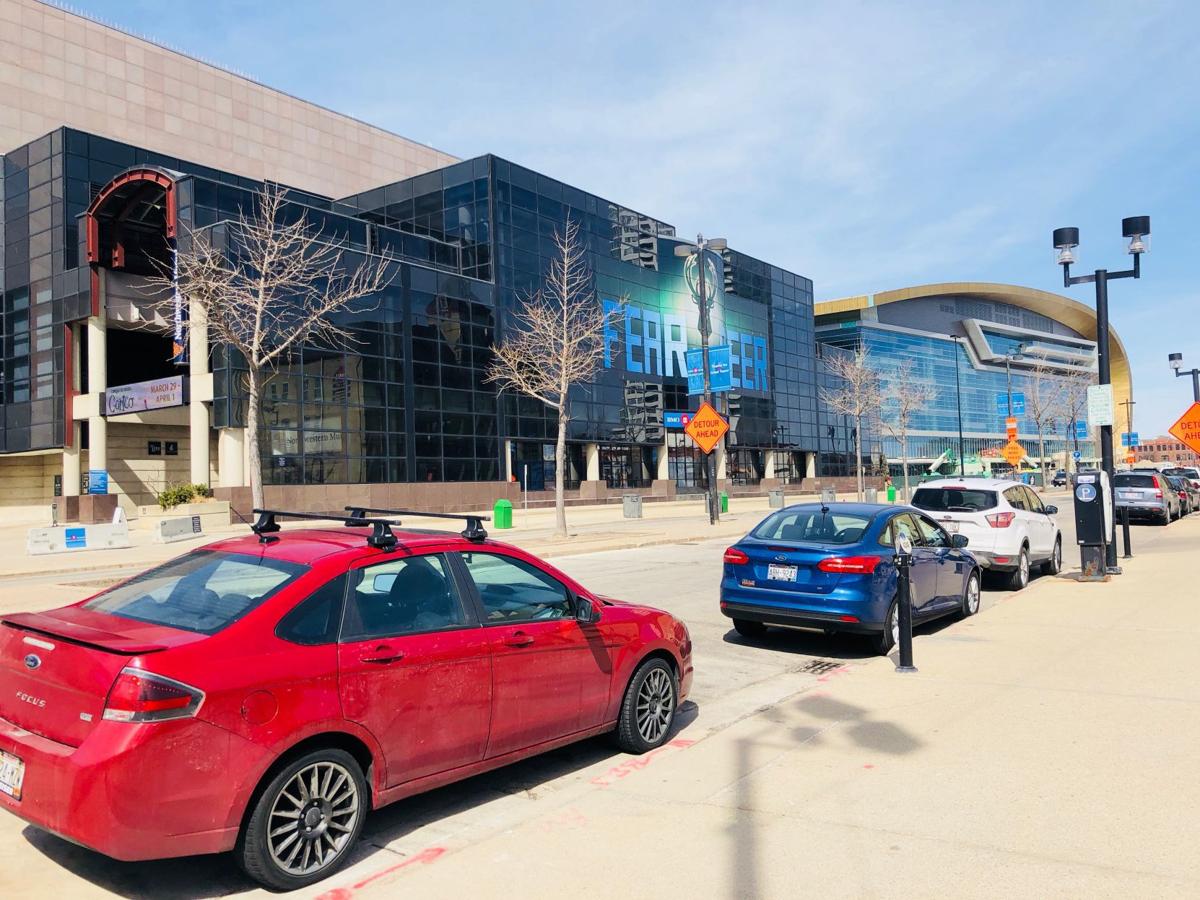 The Bradley Center is where I fell in love with basketball.
Well, as is probably true for many fans my age, watching Michael Jordan on TV was what first sparked my infatuation with the sport, especially the NBA version.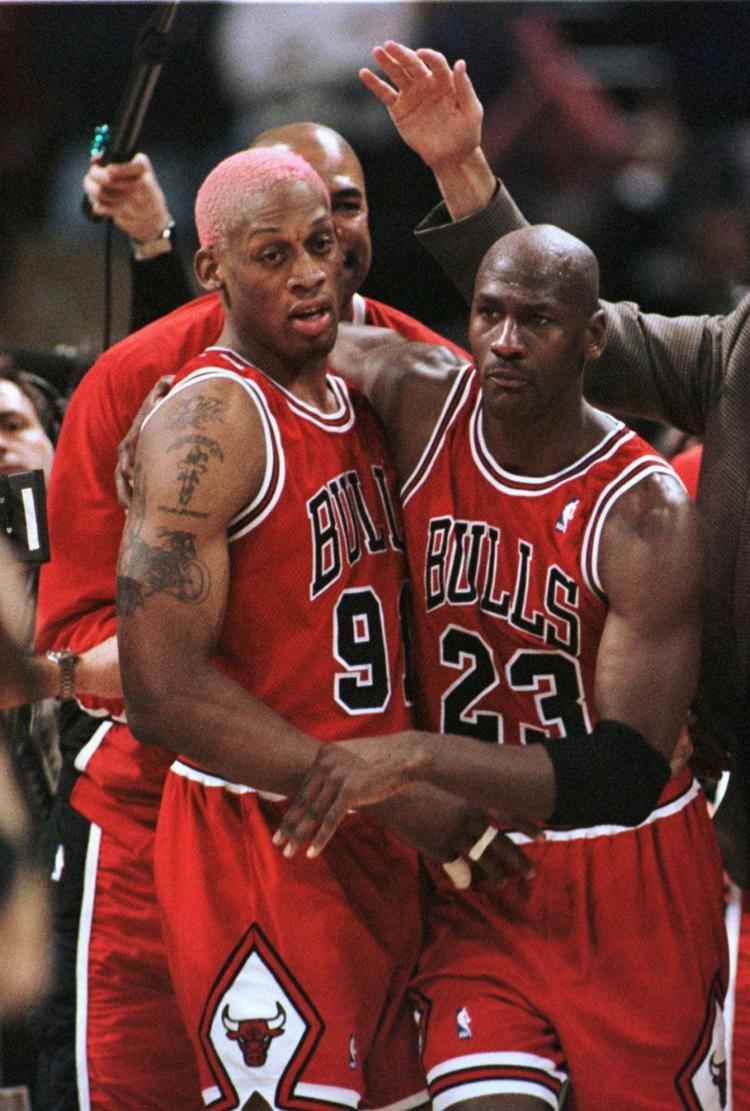 Growing up a Wisconsin-transplant in southwestern Ohio in the 1990s, I had few opportunities to take in a live basketball game. Sure, there was the occasional Dayton Flyers game, but they had no Antetokounmpos at the time, and the real treat was when we returned to Milwaukee during basketball season.
I was 11 years old when Glenn Robinson was drafted in 1994, providing hope for a franchise as I was just beginning to appreciate the excitement of winning basketball.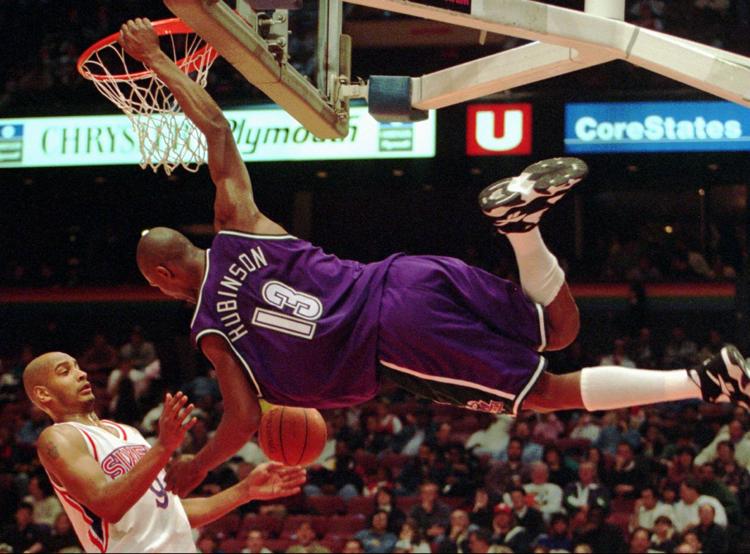 I remember where I was, at age 13, when the Bucks pulled off a draft-day trade for Ray Allen.
While older relatives were quick to point out the Bradley Center's shortcomings when compared to the MECCA Arena, I had no basis for comparison. And, just as the team started getting interesting once again, my family moved back to the Milwaukee area.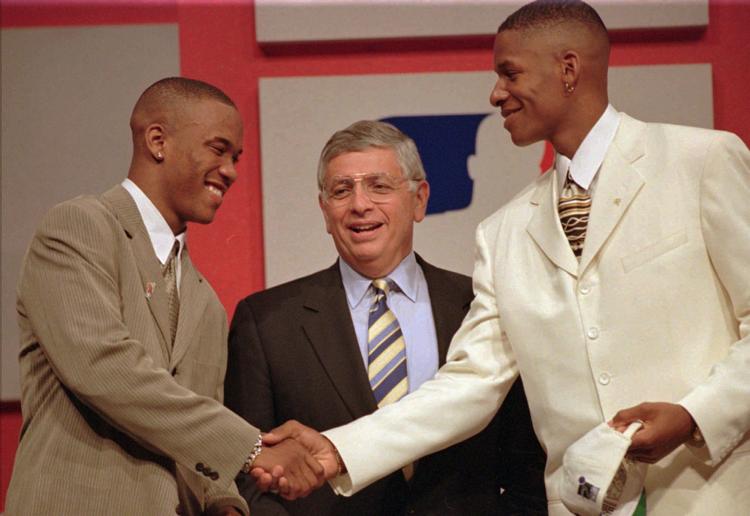 Finally able to attend games regularly, I was still too young to drive and was only able to get to the Bradley Center when my family did.
That all changed in the spring of 1999. Just as the Bucks were acquiring Sam Cassell in a complicated three-team, eight-player trade, I got my driver's license. Still, to this day, I think my parents were way too trusting in letting us drive a half hour into the city unaccompanied as often as we did.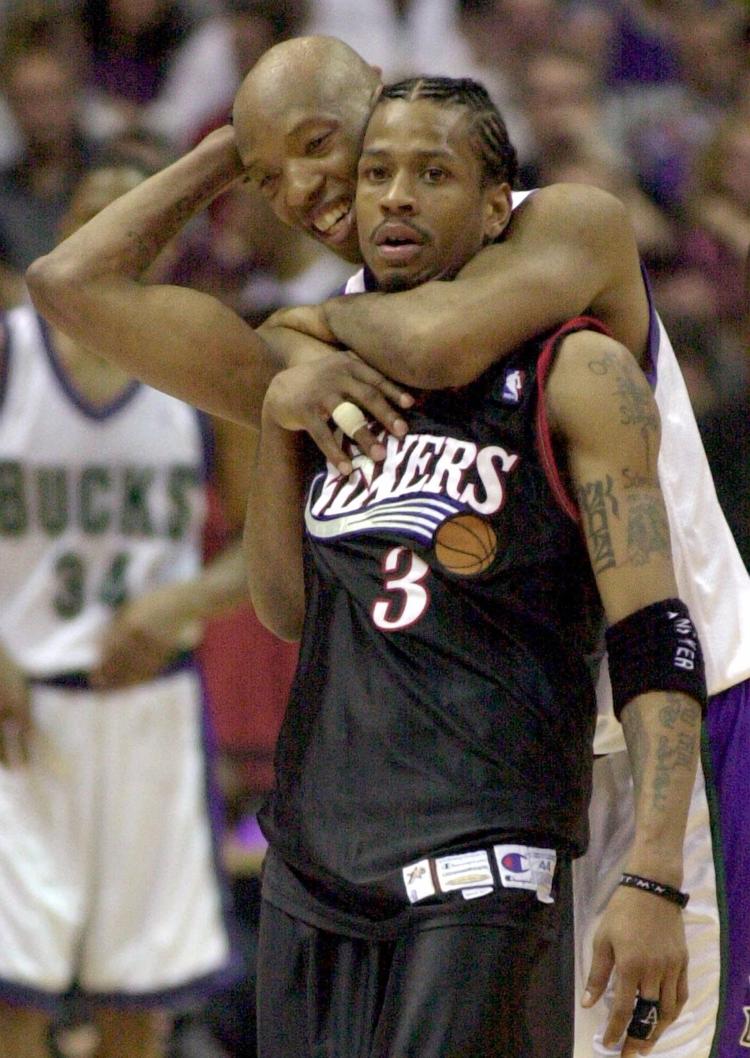 My love of basketball was cemented before the 2000-2001 season, but that year it did escalate to new heights.
During the Bucks' 52-win season en route to a division championship and an Eastern Conference playoff berth, I missed three of a possible 50 games at the Bradley Center. As a senior in high school. With a job.
And I still graduated – on June 3, 2001 – I would never remember the date if the internet didn't confirm that it's when Game 7 of the Eastern Conference finals was held.
That loss was tough to take (and I later told Scott Williams how I felt about his absence), but it couldn't erase how much fun we had leading up to that game.
Sports fans the world over know that feeling when the energy in the stands takes over. Years later I watched Aaron Rodgers turn the tide of a bleak Green Bay Packers playoff game on a dime at Lambeau Field, and amid the suddenly euphoric crowd of 80,000 people thought, "Wow, this is almost as good as the Bradley Center in May 2001!"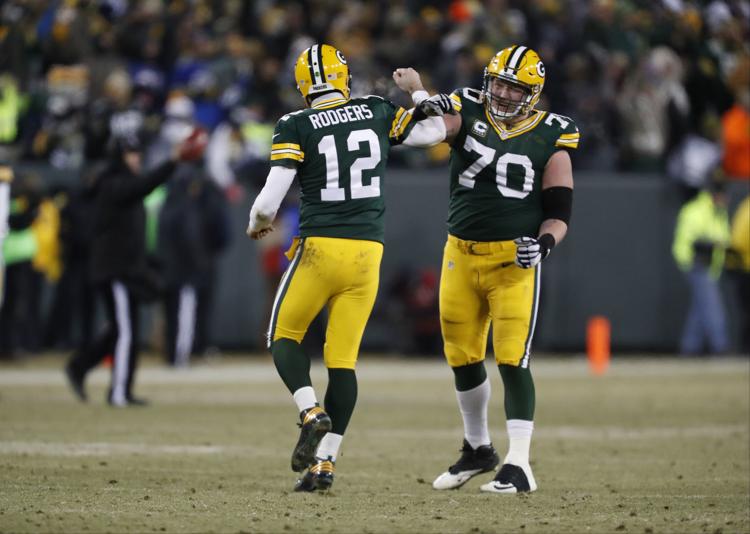 I realize how ridiculous that must sound to anyone familiar with the legend of the "Frozen Tundra." But that's what the Bradley Center meant to me.
It's my Lambeau.
My Camp Randall.
My County Stadium.
For better or worse, the Bradley Center is my MECCA.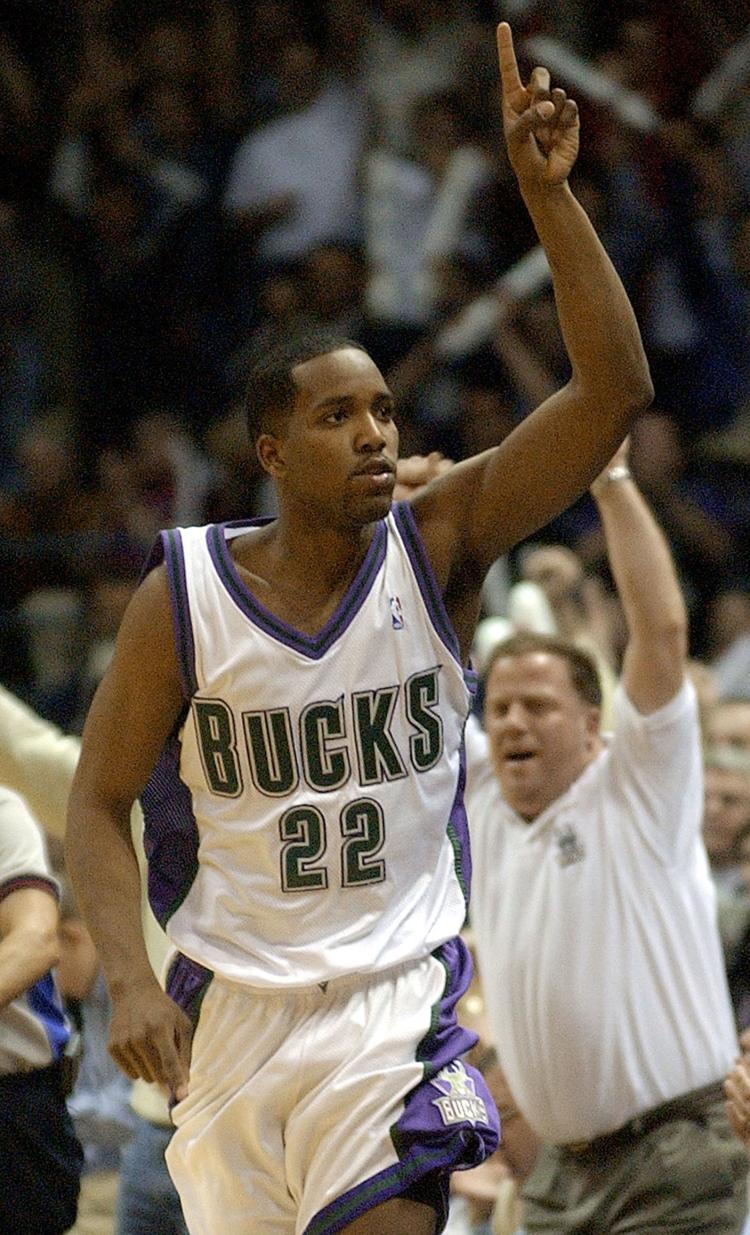 Granted, I'm the first to admit it was often much worse than it was in that magical 2000-2001 season. I saw a lot of tough losses, pitiful performances, and seemingly endless seasons of near-silent drudgery in the ensuing years at the Bradley Center.
But that isn't to say there weren't great memories in that building during otherwise mediocre times. Michael Redd was My Guy long before I watched him torch the Houston Rockets for a record eight 3-pointers in a single quarter.
I watched Jordan give it his all for a forgettable Washington Wizards team, because, as I said before, Jordan is where it started.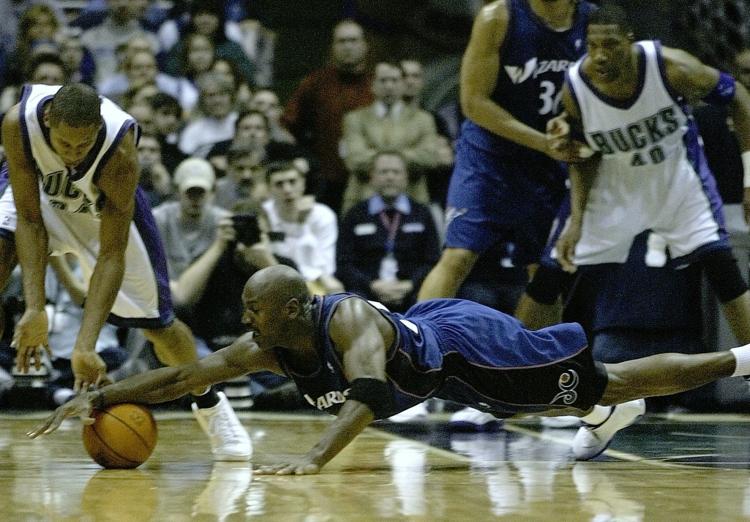 To this day I still respect Andrew Bogut, if for no other reason than the feeling I had after Toni Kukoc found him with a perfect inbounds pass for a last-second win over an always impressive San Antonio Spurs team.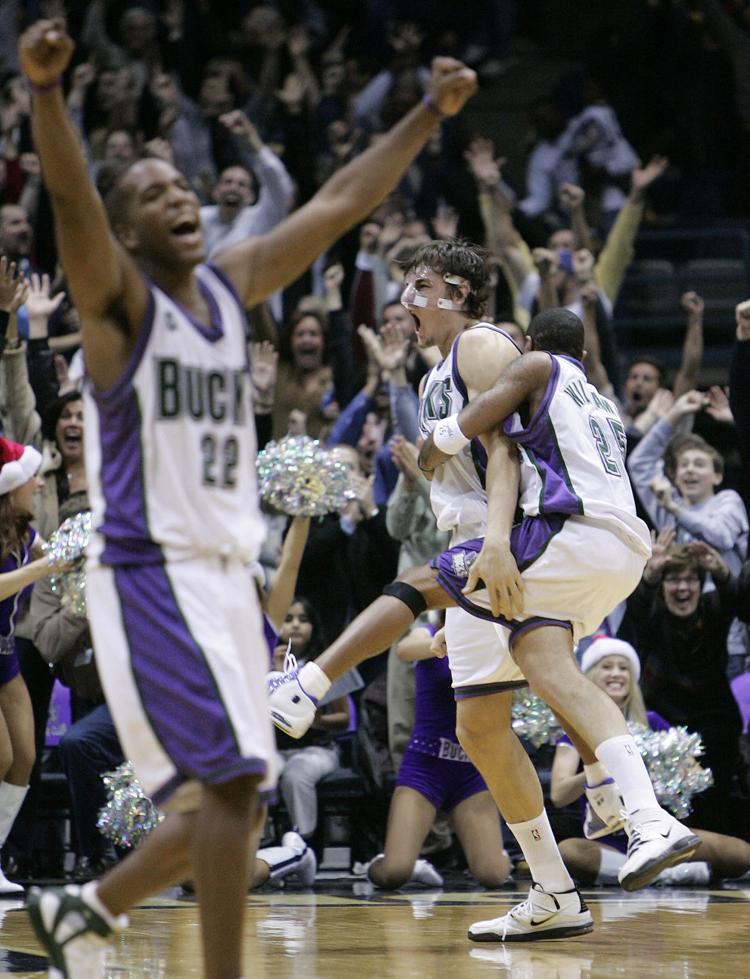 Bogut brings me to a crossroads in my Bradley Center story. I missed almost the entirety of the "Fear the Deer" season in 2009-2010.
Again, I can tell you exactly where I was on draft day 2009, and I was (and very much still am) in support of Brandon Jennings. But by November 2009, regardless of my optimism over the team, it was time to get out of Dodge. I needed to escape the northern winters.
I moved to a rural part of Costa Rica with my brother just as Jennings' rookie year was beginning. Trying to live on a very limited budget, we had a couple bicycles that we would ride for miles from our house to town every few days for groceries, and to spend a few minutes in the air-conditioned internet café sending correspondence home and checking how the Bucks were fairing.
I can still remember, sitting in that tiny, cool room, sweating from the ride, and opening ESPN.com and seeing the headline "NBA Rookie scores 55" and my brother and I saying, "Wonder who that was."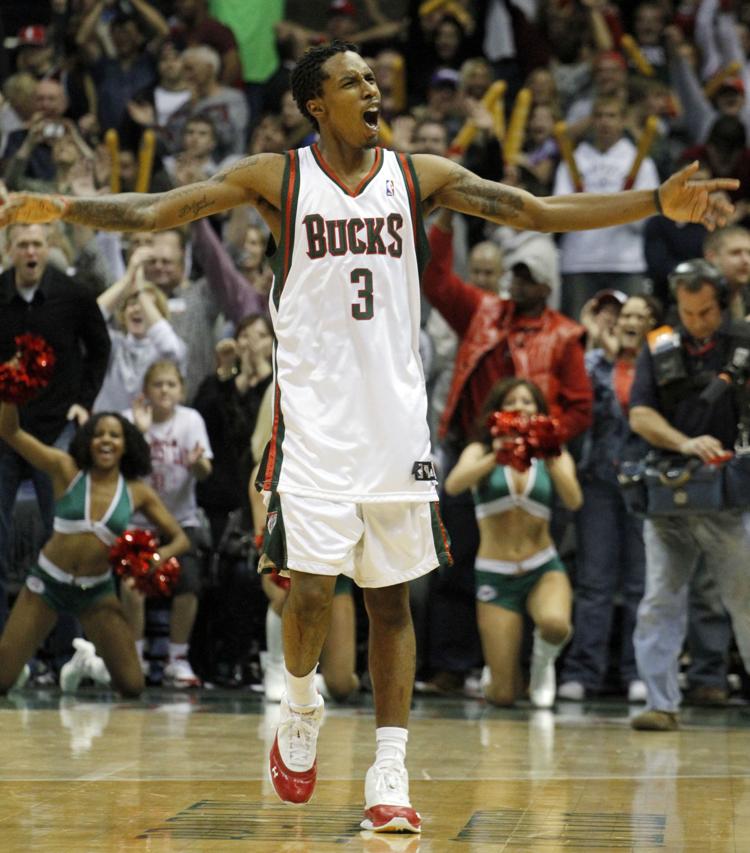 When we clicked the link and found out a day late about that now-infamous Jennings game, we knew exactly what the Bradley Center felt like that night. Despite being holed up in the jungle thousands of miles away.
Some casual fans may forget that the 2009-2010 Bucks campaign wasn't always as good as it started out and ended. When we had family visit from Milwaukee just before New Year's, the first words out of my mouth were, "We don't want to talk about how bad the Bucks are, paradise is too amazing!"
Of course, the money ran out long before spring got to the Midwest. Forced to return to America, my brother and I flew back to the U.S., loaded a car up with all our belongings, attended a late-January win over the Miami Heat at the Bradley Center, got on the road and headed south to Florida.
Within a day we rented a small house a few blocks from the Gulf coast and drove a few more hours over to Miami's American Airlines Arena less than 48 hours after leaving Milwaukee to see the Bucks defeat the Heat again, this time on the road. The box scores confirm this. I was too tired then to clearly recall it all now.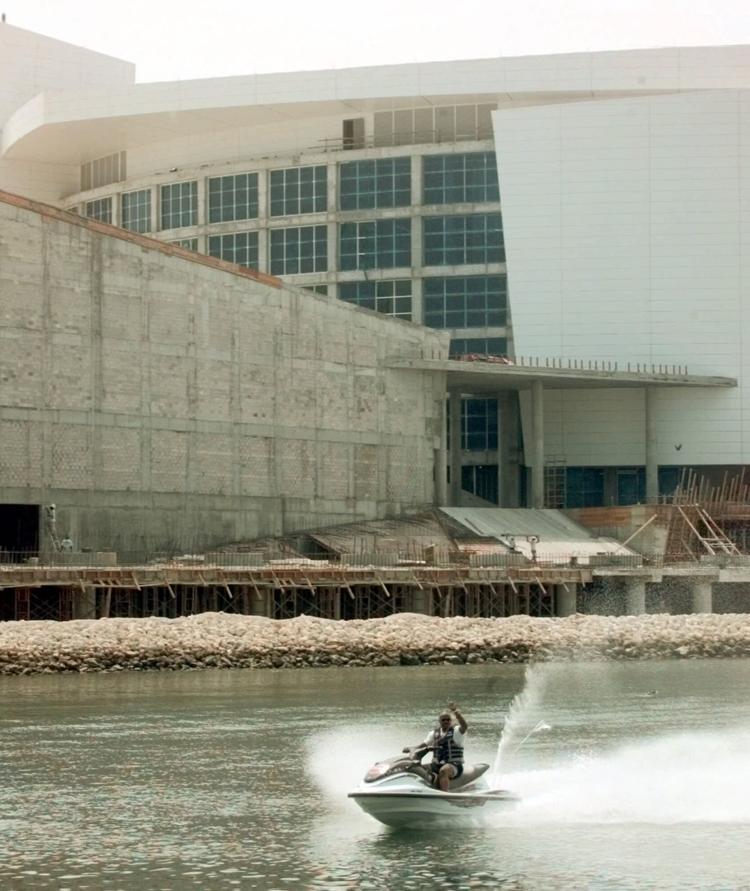 Coming back from the Costa Rican tropics, we had to get out of the Wisconsin cold any way possible. South Florida was the best option at the time. We had some family there. We got jobs. It was usually sunny. We had no idea those wins over the Heat were only a taste of the "Fear" to come that spring.
We were working tirelessly at customer service jobs while the Bucks were reeling off a streak we couldn't even afford to stream properly in those days. They ended up closing the season on a 28-11 run.
After the disappointing playoff loss to the Atlanta Hawks with Bogut sidelined, I had a few weeks off of work during Summerfest in the summer of 2010 and returned to Milwaukee on "vacation."
For me, a visit to the Fest wouldn't be complete without a stop at the Bucks Zone, though my friends and I had more adult concerns than when Vin Baker was teaching me how to properly dribble a basketball in the early 90s.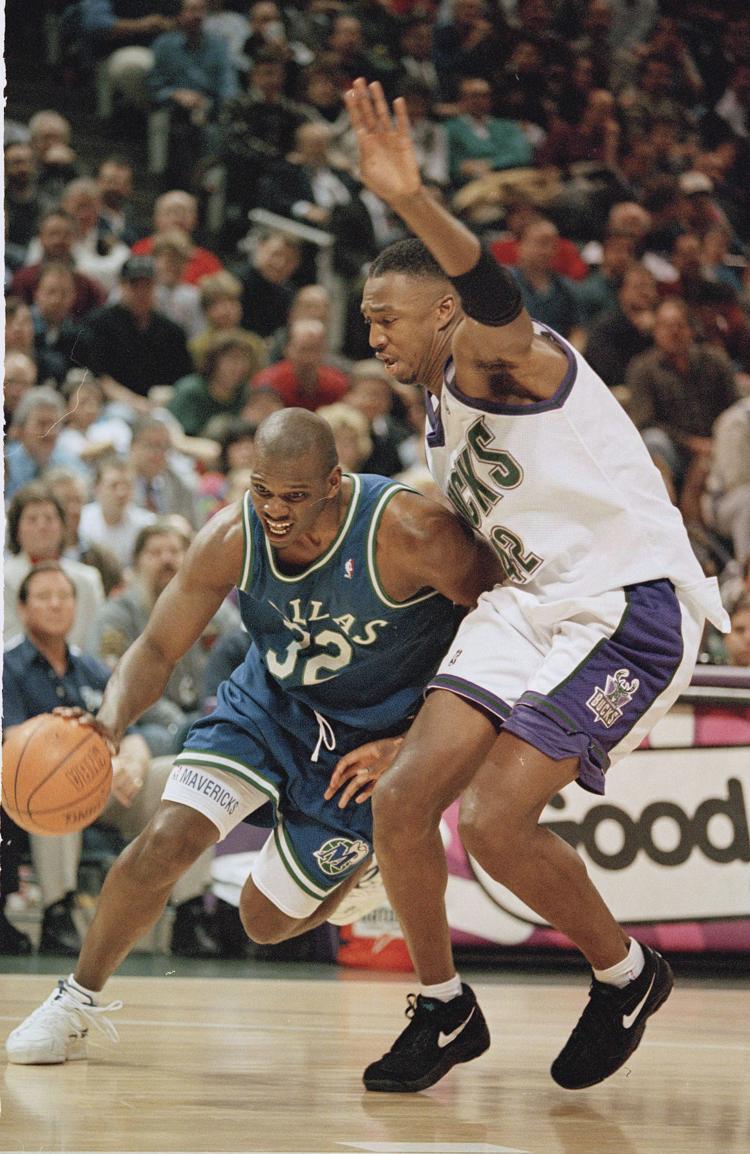 While reuniting with my friends and family in the beautiful Midwest summer weather, after missing out on a season like that at the Bradley Center, I felt it was time to start looking at return options.
The way I fell into journalism is a story for a different column, but by this time I had an associate's degree, some college newspaper experience, and luckily enough, a connection at the Milwaukee Journal Sentinel, which had already lost several key employees.
For me, a chance to work at such a highly respected news organization was an opportunity too good to pass up. The fact that the newsroom is across from the "Fortress on Fourth" was merely an added bonus.
I would eventually move to an apartment above a bar across the street from work. The fact that my apartment was also across the street from my favorite sports venue was merely an added bonus.
Though, it was an added bonus that came in handy. For as great of a fan experience the Bradley Center provided on limited means, the security often left something to be desired.
Not that my friends and I complained when we may or may not have bolted across the street for a round from the home bar and no lines at the bathroom.
In these more recent years, and as the Bradley Center increasingly showed its age, I grew more aware of the building's inherent limitations.
It was from a different era. The architecture was hideous.
I had been to other NBA arenas across the country. The Bradley Center didn't have to be a concrete vault. You could play basketball in a beautiful building.
Of course, older basketball fans in Milwaukee, and elsewhere, had known that for decades.
I thought I understood just how bad the Bradley Center was when I worked on coverage of the efforts towards construction of the new arena.
I didn't truly appreciate what that older generation had told me for over 20 years … until last October.
In the midst of my first year working for the Wisconsin State Journal in Madison, focusing on Badgers football and basketball, I knew I couldn't miss the opportunity to see the Bucks face the Celtics at the old MECCA Arena.
With the new arena progressing at a rapid pace, it was clear this was an opportunity that would only come once.
Then they confirmed the Robert Indiana-designed floor would be in place.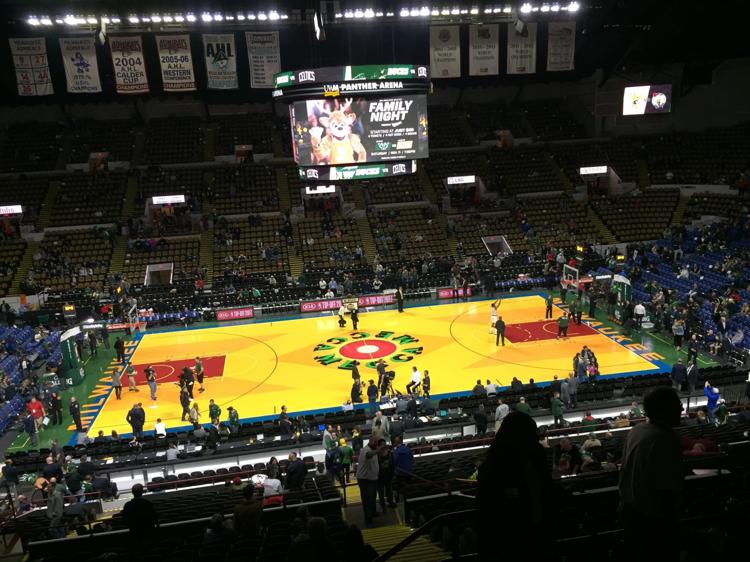 I got back to Milwaukee at the expense of other responsibilities.
I got a ticket.
We got the family together.
We went to Major Goolsby's for the pregame.
We crossed over to the MECCA.
Just over a year before, I had received my college diploma in the same building, but the history didn't fully resonate until that October night.
We didn't sit the entire game (lest we lose a last-row bet and owe a round of beers).
The Bucks lost a close early season match to the Celtics … but it didn't matter.
The energy in that building was unforgettable.
The passion. The noise.
No one could confuse that building with a quiet library.
It still reminds me of the Bradley Center.