As the curtain rises on the glittery 2015 musical "An American in Paris," a composer sits at a piano. Quietly, Gershwin's familiar "Embraceable You" plays as though on a fuzzy World War II-era radio.
This is our narrator, a cynic named Adam. He knows the romantic Paris we came for: impressionistic sunsets, riverside assignations, elegant ladies shopping for perfume and filling their flats with art.
All that's to come, but not yet. This is postwar 1945 France, where the electricity might go during a party and everyone's on edge. There's infighting and accusations, "guns still firing in the night." Ballerinas stand in bread lines.   
"The city of light went dark," Adam explains. "How can you feel liberated when your city's been crushed?"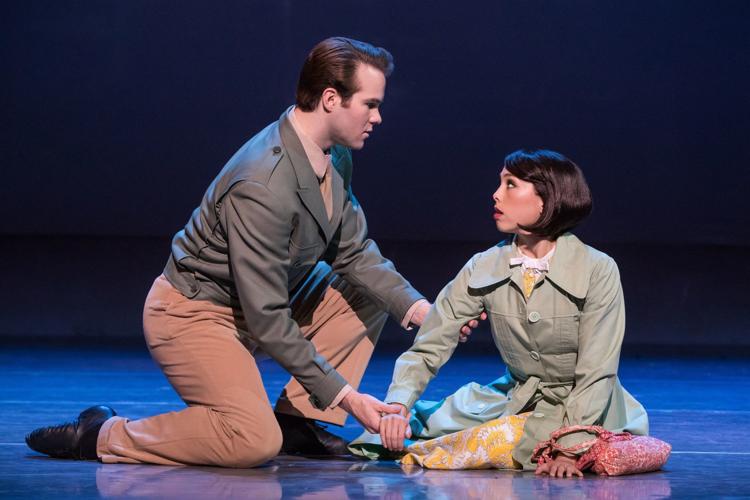 Reconciling that serious tone with light-hearted George and Ira Gershwin tunes like "S'Wonderful" and "Fidgety Feet" presents a challenge for Christopher Wheeldon's visually stunning production of "American in Paris." The national Equity tour runs in Overture Hall through Sunday.
"American in Paris" has the soul of a story ballet. These performers, dancers all, leap rather than walk, spin, kick and fall into each other's arms. As Parisians in the streets and revelers at masquerades, they're both athletic and light, as though Wheeldon's ballet were as natural as a stroll down the Seine.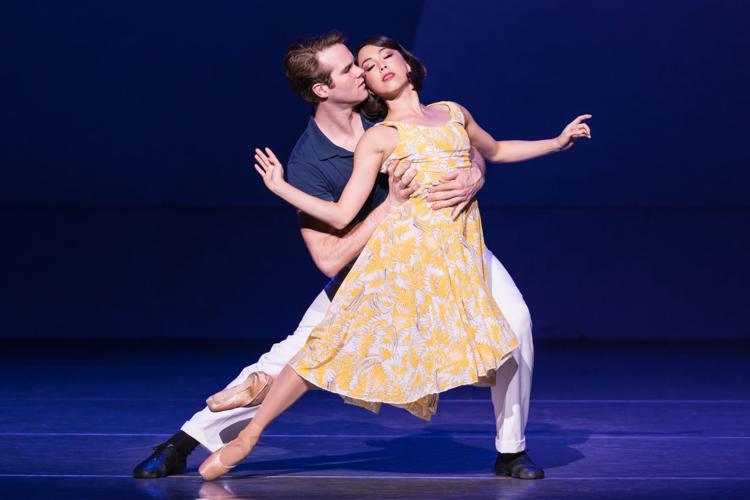 McGee Maddox plays Jerry, the American G.I. who falls for Lise, a timid Parisian girl. Maddox can spin like Adam Rippon, tossing off tight turns center stage and catching air on every leap. He's a fluid dancer with a gift for contemporary ballet, and his pairings with Allison Walsh as Lise soar.
Walsh, too, embraces the drama in Wheeldon's choreography, moving with a lyricism and grace that draws the eye. Her sensuous duets with Maddox and star turn in the "American in Paris" ballet at the end of Act II show a performer at the top of her craft.
A big band sound from the pit brings George Gershwin's score lustily to life, with jazzy brass in lesser known songs like "Liza" and lush strings and percussion in "The Man I Love." Many among the supporting cast, including Kristen Scott as sing-songy American heiress Milo and Ben Michael as the awkward but charming Henri, deliver pure pleasure on songs like "Shall We Dance?" and "Who Cares?"
"American" is gorgeous to look at. Set/costume designer Bob Crowley's wardrobe dazzles with flowing street dresses, elegant strapless couture (for Milo) and geometric abstract leotards that look inspired by Piet Mondrian.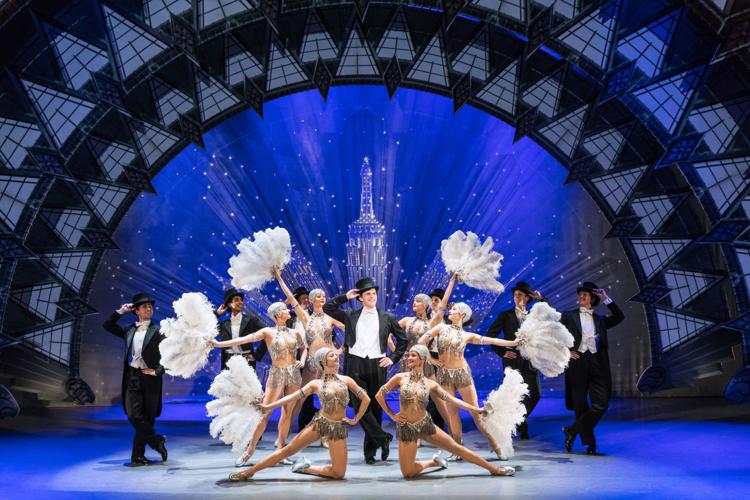 The show's main weakness is Craig Lucas' book, which works too hard to access emotional realism among stylized jazz dances and dreamy pas de deux. The tone shifts wildly, sometimes scene to scene.
A big melodramatic moment on "But Not for Me" played for sentiment leads into an intense dialogue scene where a character reveals ties to the French resistance. "I'll Build a Stairway to Paradise" is sheer confection, with top hats, a kickline, barely distinguishable lyrics and girls tricked out in Christmas tinsel and little else. Soon after, Jerry recalls how during the war, he had to "catch my buddy's brains in my lap."
It doesn't help matters that Jerry's courtship of Lise looks awkward and unwelcome. He pushes, pleads, ignores her every "no." She's meant to fall in love anyway, but Walsh won't let Lise lose her reluctance. In dialogue scenes and sometimes the dance as well, he's the pursuer and she's always pulling away.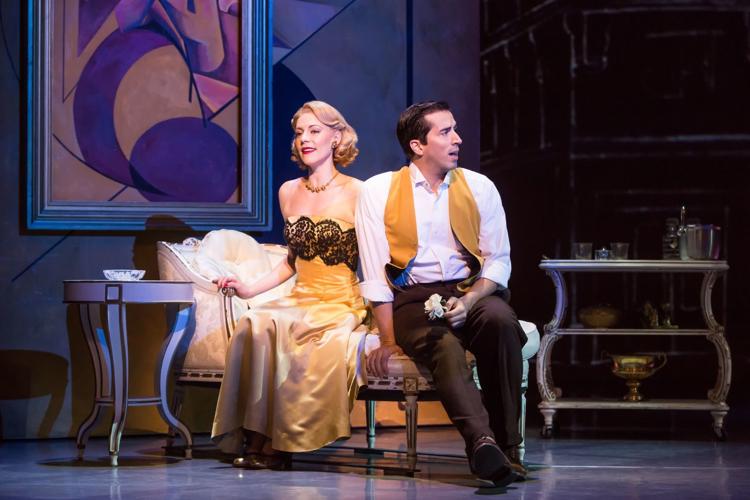 Thank goodness for Matthew Scott's Adam, who with his quick, wry delivery offers most of the levity in the show. A self-deprecating composer, Adam is a grump but he knows it, which in turn makes him Charlie Brown-charming. It helps, too, that Scott's musical work is unassailable. (Incidentally: the actor who originated the role on Broadway, Brandon Uranowitz, has booked a cabaret at Overture on April 5).
"American in Paris" is one of many revivals to capitalize on our national love of Gershwin's music, among them "Nice Work If You Can Get It" and "Crazy for You," which opens in a revival on Broadway this fall. Unlike those, this show is more dance than drama, using the language of jazz and ballet to celebrate the mid-century American songbook.