Over the last decade, James Romney has gone from rolling the dice as Nathan Detroit in West High School's production of "Guys and Dolls" to learning spells and taking flying lessons at Hogwarts School of Witchcraft and Wizardry.
J.K. Rowling's fantastical British wizarding school, created for the wildly popular Harry Potter books and movies, has come alive onstage in "Harry Potter in the Cursed Child," a West End import that opened on Broadway on April 22.
Romney plays a Hogwarts student and understudies several other roles in the cast. The young actor, a newcomer to New York, is thrilled.
"I'm still reeling from the fact that I get to be part of this project," Romney said. "I can't imagine something I'd want to be doing more than this right now."
Romney, 27, graduated from West High in 2010. He joined West's MultiCo touring theater troupe and performed in "Into the Woods" and "A Chorus Line," among other things. In summer, he would perform with Children's Theater of Madison.
Romney joked that by his senior year, he was taking so many music and drama classes he no longer had time for math, science or foreign languages.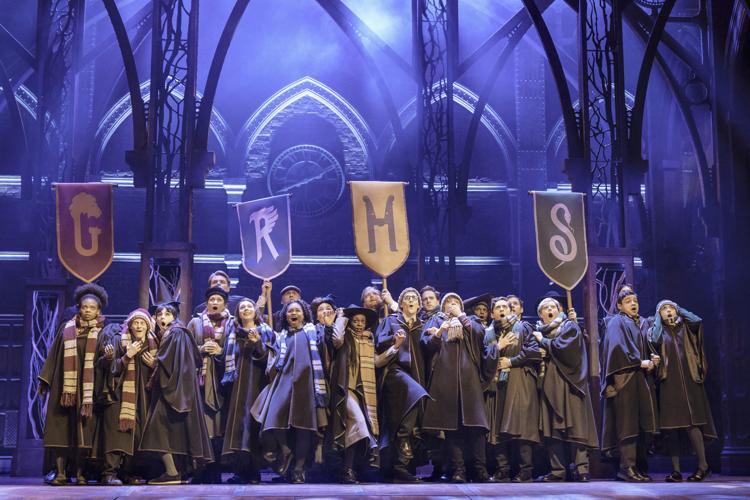 "I come from a theatrical family," Romney said. "I've grown up in the theater, it's always been a part of my life. My experience (at West) solidified that I wanted to do this for the rest of my life."
Romney moved to Chicago for school, graduating from Roosevelt University's acting program in 2014. He began to establish himself in the city, performing at the Lyric Opera House in "My Fair Lady," "The Merry Widow" and "Carousel."
In 2016, Chicago Tribune critic Chris Jones called Romney "hugely talented," reviewing the actor's role as a sandwich maker in a love triangle in "Fly by Night" at the Theo Ubique Cabaret Theatre.
Last year, Romney sent an audition video to the casting folks for "Cursed Child." Three flights to New York and three more auditions later, Romney landed a spot in the ensemble.
"I was like, wow, I have to move to New York now," Romney said now, on the phone from his new home. "I packed up my life. Fortunately my then-girlfriend, now-fiancé said, 'I'm coming with you.' It was a trying time, but absolutely worth it."
Set in the years following the end of the final "Harry Potter" book "Cursed Child" features a new story by J.K. Rowling, British screenwriter Jack Thorne and director John Tiffany.
Harry, Hermione and Ron are adults, and the action of the play(s) centers around Harry's middle son, Albus, the overachieving Rose Granger-Weasley and Draco Malfoy's son Scorpius.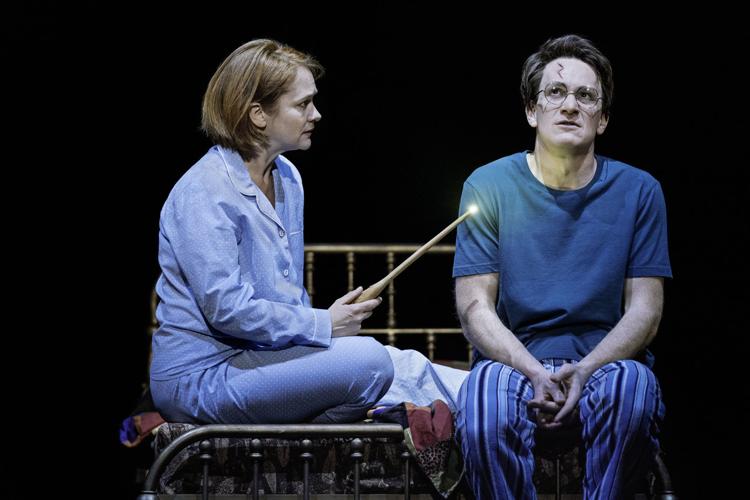 It's the most minor of spoilers to say there's some business with a Time-Turner, and relatively early in the first act of Part One, Albus Potter is sorted in to Slytherin. The script breaks a few "rules" of Rowling's wizarding world, which has sparked plenty of online discussion.
"Cursed Child" first opened in London in July 2016, and the Broadway cast features several of the same leads. 
"The people from the original company are so easy to work with, so capable and skilled and talented," Romney said. "Before they came over I didn't know what to expect ... (but) they merged with our American company seamlessly."
For years, most new plays (and even musicals) have had smaller casts. "Cursed Child," the New York Times reported in April, is the "most expensive Broadway non-musical play ever," costing $68.5 million to bring to Broadway. 
In its third week of previews, the show set a new Broadway record for non-musical play ticket sales. According to Variety, "the average price paid per seat on Broadway came in at almost $170, with a top premium ticket set at a relatively sane $286.50."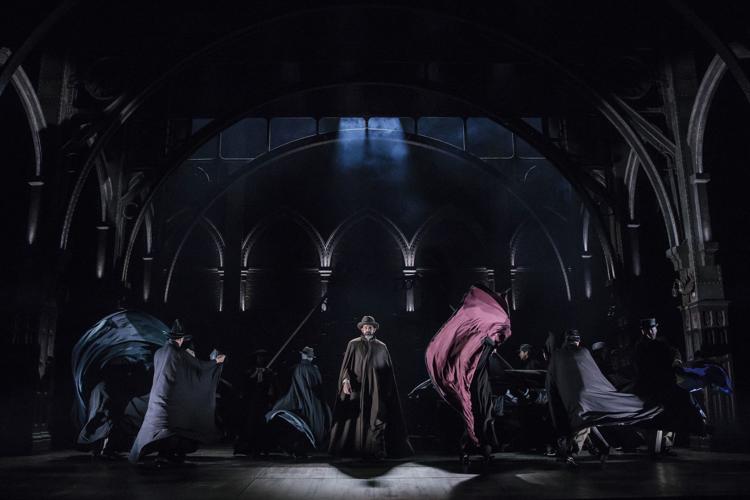 The cast is substantial — 39 performers, including four children — and the run time is long too, a total of five hours for the whole story split into Part One and Part Two. These are performed in repertory, which Romney particularly enjoys.
"While we do have eight shows a week it really is only four shows a week, because it's two parts making up the same show," he said. "If we have a two-show day it's Part One in the morning and Part Two in the evening. It's not the same thing again and again and again."
Romney himself is a swing, an understudy who covers five different roles (called "tracks"). Currently he's in rehearsal most days, then in the theater at night.
"I cover multiple people and I have to be ready to go in as anyone at any given time," Romney said. "You have to be ready with not as much rehearsal time as people who do it.
"It is a lot but it's also so, so rewarding. I love my job."
Onstage and off, "Cursed Child" is shrouded in secrecy. Critics and audiences alike are encouraged to #keepthesecrets of a play that involves time travel and plenty of magic. Romney couldn't reveal the names of all the character he understudies, for fear of revealing spoilers.
The ways of Platform 9 3/4 in King's Cross station, flying broomsticks and exploding potions are under an invisibility cloak, too. It's like elements of "The Illusionists," but the magic serves the story, Romney said.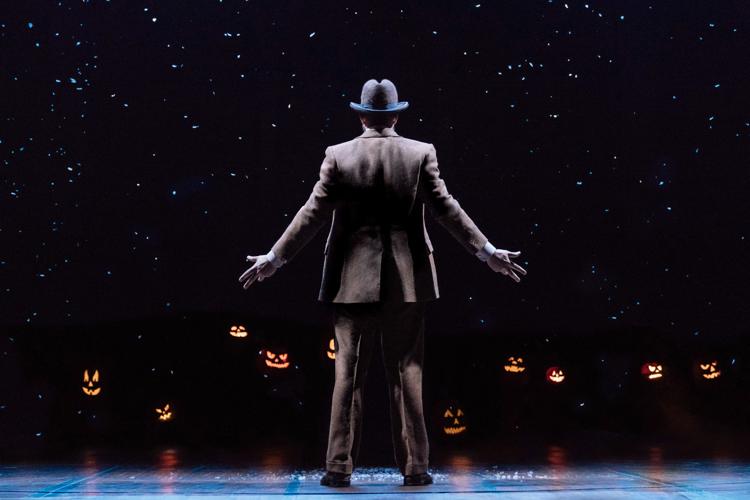 "The stage magic is just incredible," Romney said. In the script, "they describe some of the magic and you go, 'I have no idea how they're going to do that.'
"When we got in the point in rehearsal where we started to see how the magic was done ... we'd see an effect for the first time and just scream, or start laughing or start clapping. It's just so cool the way it works."
Romney still considers himself a Chicago actor, and hopes to return to the city to work. He's drawn, in part, to theater with classic roots — he wants to play Hamlet someday, as well as Henry II in "The Lion in Winter." In college he played Mozart in Peter Shaffer's "Amadeus" and loved it.
As for "Cursed Child," Romney's enjoying the magical mystery.
"It's so funny to hear people talk about (the magic) out on the streets, like 'I think they did it like this' or 'I think they did it like that.'
"We're never going to give those secrets away. We want it to be a fresh experience for everybody. In the moment ... you think, that just happened, and that was magic."