Dancer Michele Gifford's 13-year-old daughter Morgan has sat through so many of her mom's "Nutcracker" suites, she never wants to see it again.
"She refuses to take ballet," said Gifford, a Texas-based artist who has worked with Madison Ballet as a teacher and choreographer. "She literally spent her entire childhood in the theater while I was dancing."
Morgan is open to musicals, though, so in February of last year, Gifford announced with great enthusiasm that she had bought tickets to the Broadway tour of "An American in Paris" in Fort Worth, Texas. The same tour opens in Madison on Tuesday, Feb. 27.
"Halfway through, she looked and me and she goes, 'You tricked me. You took me to a ballet,'" Gifford said, laughing. "If you really watch what's happening onstage, it truly is a ballet — or if not a ballet necessarily, a story brought to life through dance."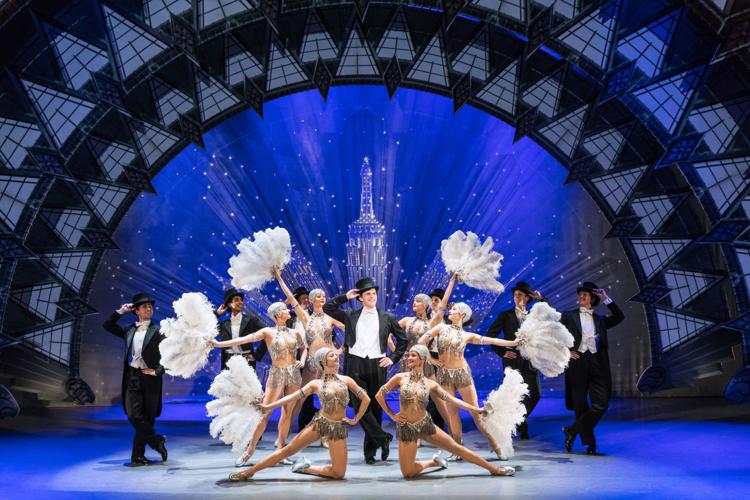 "American in Paris" director Christopher Wheeldon is a preeminent choreographer formerly with New York City Ballet whose name is often mentioned in the company of dance greats like George Balanchine and Jerome Robbins.
Over the next month, Madison audiences will have the opportunity to see two of Wheeldon's works.
"An American in Paris," set to music by George Gershwin and inspired by the 1951 film with Gene Kelly, opened on Broadway in April 2015. The Equity tour runs in Madison from Tuesday through the following Sunday, March 4.
Then on March 30 and 31, Madison Ballet presents an excerpted pas de deux from Wheeldon's ballet "The American," originally choreographed for Carolina Ballet and set to a Dvorák string quartet of the same name.
That pas will be part of a longer program called "Rise" in Overture's Capitol Theater, also featuring works by the ballet's outgoing artistic director W. Earle Smith.
"Each one of his ballets is completely different," said Gifford of Wheeldon's work. "His vocabulary is so vast. He's one of the top three living choreographers of our time.
"It's amazing he's allowing his ballet work out to smaller companies and exposing the audience. You have to educate the audience."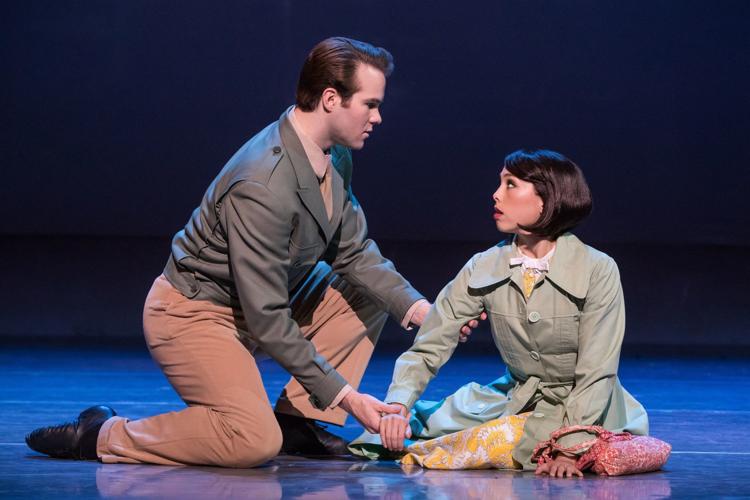 Parisian panache
Dancer Brian Gephart was drawn to "An American in Paris" in part because of Wheeldon's name. Gephart has been performing with the show in the ensemble since October 2017.
"The director/choreographer Christopher Wheeldon is such a legend in the dance world," Gephart said. At the Joffrey Ballet in Chicago where Gephart has danced, "I remember being inspired by his work from the wings, watching these beautiful masterpieces. It was very inspiring."
Darker than the film but still very romantic, "An American in Paris" tells the story of an American G.I., Jerry, who stays in Paris after the war has ended to pursue an artistic career. Soon after the show begins, he falls in love with a perfume counter girl-turned-ballerina named Lise (played by Leslie Caron in the film).
The central event of the show is a ballet, and the show itself is full of familiar Gershwin songs: "They Can't Take That Away from Me," "But Not for Me," "S'Wonderful."
Gephart called the musical "nonstop." As part of the ensemble, he has eight costume changes as he transforms from a post-World War II American soldier to a Parisian local to a hired dancer in the show-within-the-show.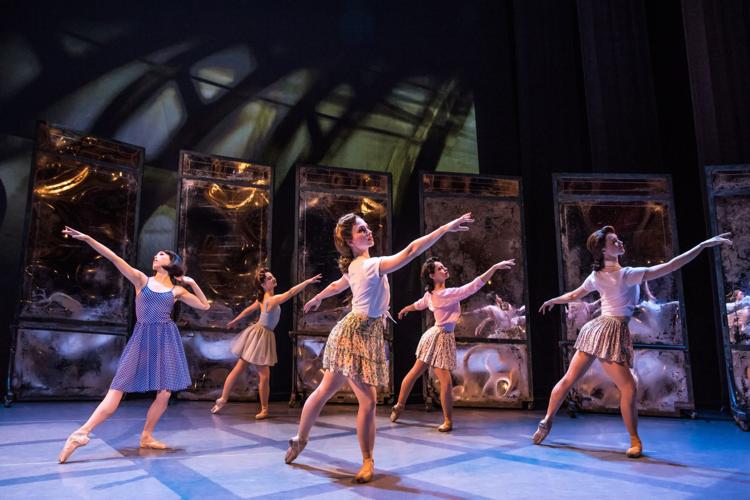 "The big difference between telling a story through classical ballet (versus) musical theater is having an actual voice to use onstage and off to tell the story," Gephart said. "The development of the characters, for musical theater, is more in depth. In the ballet world, the emphasis drives more toward technique and visual beauty.
"Musical theater ... is beautiful, but the focus is more on the storytelling."
"Spun sugar"
For Gifford, "An American in Paris" is an example of Wheeldon returning to the story ballets he grew up with at the Royal Ballet. The pas de deux from "The American" that Madison Ballet will perform has a very different feel, she said.
Gifford has directed "The American" several times, recently at a company in Boston. She said she tries to convey the "essence" of Wheeldon's choreography subtly.
"Essence to me is the perfume, the little extra things, the nuance one gets with experiencing it," she said. "I use a lot of imagery. Once I've taught the steps, I go back and I give imagery and thought and ideas to the dancers."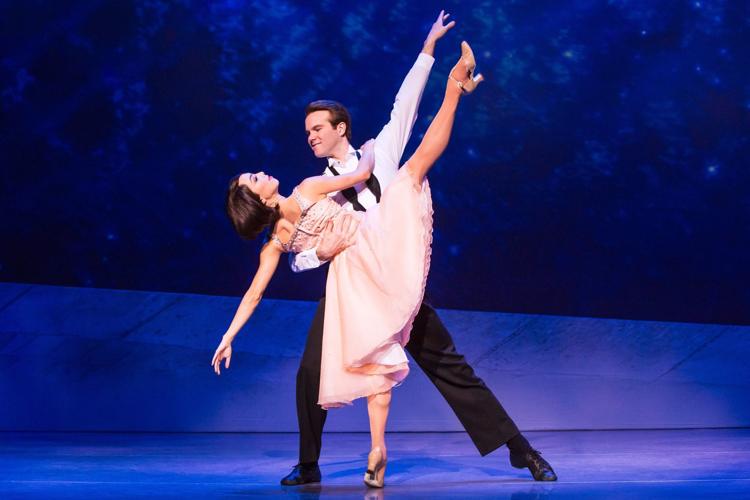 She described the piece like a dessert.
"The essence, to me, of 'The American' ... the first thing that comes to mind is spun sugar," Gifford said. "That lightness, the airiness, the texture of spun sugar, but also a little bit of buttercream icing.
"It's like he's making a cake, and dense part is the pas de deux. It's dense and solid, yet malleable. I use imagery when I teach, so that's where my mind goes for this particular piece."
Gifford said it's challenging to compare the two works, given their length and disparate styles. But in both, she said, audiences will see "the romantic side" of Wheeldon.
"Each piece is so different, that's what is so fantastic about him as a choreographer," she said.