Lifelong gamer Mitchell Turino is hoping to bring the arcade bar trend to Madison in the Olds Building on Williamson Street.
Turino, who grew up in Monona, envisions an inclusive space where people of all gaming interests can play pinball and board games while enjoying a night out. While the city has its sports and dive bars, Turino said, a combination bar and arcade would stand out in Madison.
"It's basically a community center for nerds," Turino said of the proposal for 720 Williamson St.
Arcades popped up in malls around the country in the late 1970's, and it was estimated in 1981 that close to $7 billion worth of quarters were spent playing arcade video games like Defender, Pac-Man and Asteroids. The popularity of arcades declined with the advent of home video game consoles in the 1990s, but a recent surge in such establishments, including a company that has trademarked the name "barcade," looks to tap into nostalgia. 
At the I/O Arcade Bar, Turino plans to have 25 arcade games, eight pinball machines, rentable board games and space for viewing competitive gaming tournaments. He has also applied for a beer and liquor license and plans to offer some food such as pizza, popcorn, pretzels and chips.  
The project is in its preliminary stages with much of the paperwork left to be signed, including the lease, Turino said. He hopes to open in the spring. News of the proposed business was met with concern on a Marquette Neighborhood listserv where some residents worried about adding a new bar to the area.
Ald. Marsha Rummel, District 6, has planned a neighborhood meeting on the I/O proposal at a to-be-determined location March 14.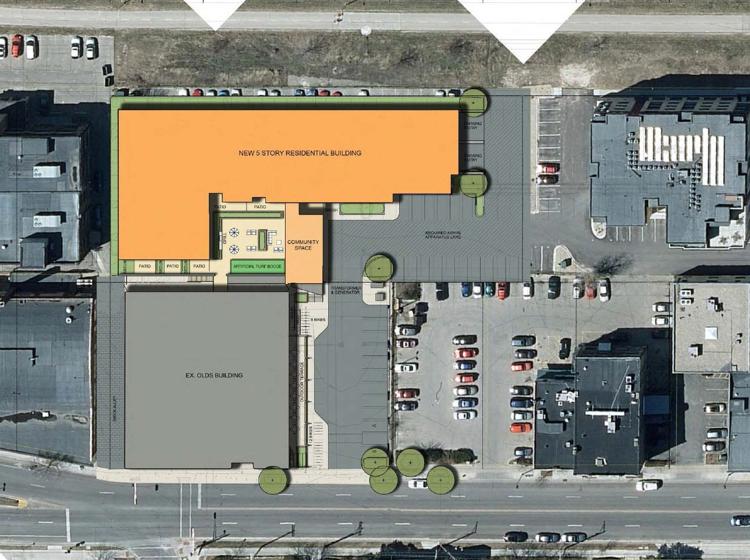 Turino has proposed a capacity between 200 and 250 people and would like to stay open until bar time, but he recognizes residents of the Marquette Neighborhood may have concerns about the proposed size and any potential noise.
"We don't want to upset the status quo too much," Turino said. "I think it's a really good spot for the bar because Willy Street has always had that quirky vibe and interesting and inclusive spaces."
Rummel said she plans to meet with Turino to better understand his business plan and the market for arcade games.
"I am in the research and data collection mode at this point but the proposed capacity does give me pause," Rummel said. "In general, my concern revolves more around density of outlets than the specific uses."
The bar's name comes from the common programming phrase meaning input/output, or how computers and humans interact, Turino said. It is also used on power switches to represent on and off and is similar to 1s and 0s of binary code.
"Kinda hits from all nerd angles, but mostly it's a nerdy way to say that we're a spot for techy interaction," Turino said.
The bar is meant to be a welcoming space for people to engage with each other and with games. Turino said I/O will be for anyone who likes playing games and wants to spend their time at an arcade or for people looking for a different kind of bar experience.
"I really want to try to make this an inclusive space, so it's not just a bunch of gamers trying to prove that they're the best at games," Turino said.
Turino previously tried to open the I/O Arcade Bar on West Washington Avenue and at another location on Williamson Street without success. The aesthetic of the former warehouse under renovation at 720 Williamson St. suits the vibe Turino is trying to cultivate.
"It's exposed brick and concrete," Turino said. "An old school industrial vibe that is complemented really well by the lights and colors of arcade games and pinball games."
The McGrath Property Group is rehabbing the Olds Building, built in the early 20th century to house the Olds Garden Seed company. The building was renovated in 1984, when the state started leasing office space there.
The building is in the Third Lake Ridge Historic District but is not registered as a historic structure.