Q&A: Author Nickolas Butler digs into his old Oscar Mayer diaries
Acclaimed Wisconsin author Nickolas Butler ("Shotgun Lovesongs") published his new novel, "The Hearts of Men," earlier this year to much acclaim.
But he's also excited about a different writing project he released this summer.
Back in the early 2000s, after Butler had graduated from the University of Wisconsin-Madison, he spent eight months working at the Oscar Mayer plant. While there, he filled notebook after notebook with observations, plans, musings and to-do lists.
He rediscovered the old notebooks a couple of years ago, and wondered what to do with them. Eventually, he connected with a website called Handwritten, and this August the site is releasing annotated, interactive entries from Butler's "Meat Diaries," featuring present-day commentary by the author.
With the plant closing this summer, Butler finds the thoughts of his younger, meatpacking self to be especially poignant. He hopes others connected with Oscar Mayer will add to the project by sending their own diaries, photos and other memories to submit@handwrittenwork.com.
He talked to the Cap Times from his home in Eau Claire about his time at Oscar Mayer, how it affected him as a writer and a person, and the plant's impact on Madison:
It felt almost intrusive to read these. I know you're a writer and you intend to be read, but there's something so personal about somebody else's handwriting. How did this come about?
I told my agent about the existence of these journals a while ago, and he didn't seem super keen. But then he'd met this guy Brett (Rawson) who works at Handwritten, who is just obsessed with old-fashioned journals and handwriting. I thought, "Maybe this guy will get a kick out of this." We just started talking about these things and how we were going to present them. And it is really personal.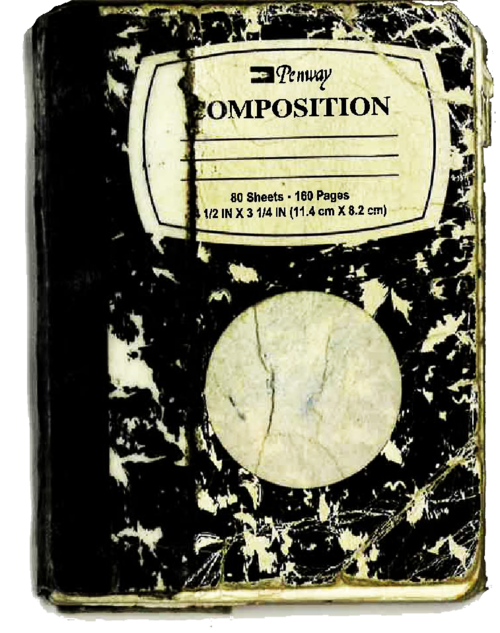 Tell me where you were in your life when you worked at Oscar Mayer.
I graduated from Madison with my undergraduate in 2002, and I worked at the Canterbury Booksellers Bed & Breakfast. I just decided I wanted to take an adventure, so I went up to northern British Columbia and studied grizzly bears for a summer. And when I came back to Madison at the end of that, I just couldn't find a job. I was applying all over the place. I had graduated with honors from school, but there were some jobs, maybe they thought I was overqualified for. Although I don't know if you can ever be overqualified with an English degree.
I applied at Oscar Mayer and I got the job. I felt both really lucky to have it, because it paid well and had really good benefits, but I also didn't think I was going to be a lifer there. So I had just weird emotions about working there.
What did your job entail?
I worked in this department called "Rigid," where we basically cut and packaged lunchmeat. Mostly we did ham and cheese loaf, or just ham. We also did some lunchmeat for big chain restaurants, like one of the sub places. I had different responsibilities on the assembly line, depending on who was sick that day. I was a young, strong guy so I could use a lot of the big machinery.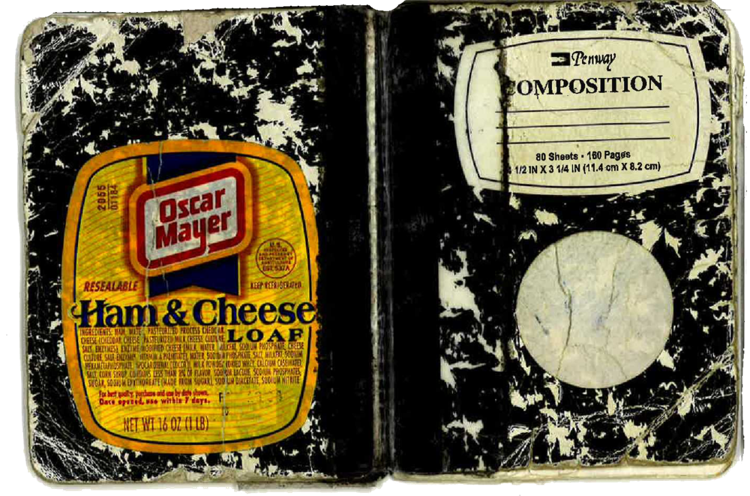 Did you go in thinking that this would be interesting material to write about?
I can honestly say I never projected forward to a point where I would write about it. That never came into my thinking. There were times where in all honesty I very much wanted to leave. But then there were other times where I thought maybe I could become somebody in the union.
One of the cool things about looking at those journals is that it's a writer trying to figure out where he's going. Some of the fascinations that are in those journals are things that are showed up in "Shotgun Lovesongs" or showed up in recent writing. And it took on more importance recently when I heard the sad news that the plant was going to be closing.
What are your feelings about that? It's definitely the end of an era for Madison that signified a change in the city that won't ever change back.
I think you're absolutely right. I was just sitting down writing an essay that I'm going to try to do something with Wisconsin Public Radio about. I think it's dangerous to look at something like that with too much of rose-colored glasses. It was a dangerous place to work and you're putting all your eggs in one multinational, corporate basket.
But at the same time, one of the wonderful things about the plant is that it provided jobs for Madisonians and from people around Madison who didn't have college degrees. And I think it's always important in a community to have something like that, a good job that pays good wages that have great benefits, that allows somebody to get a toehold. Maybe they're there forever, and that's a good life. For other people like me, it was a toehold, and I could save up money and be healthy and try to find something else.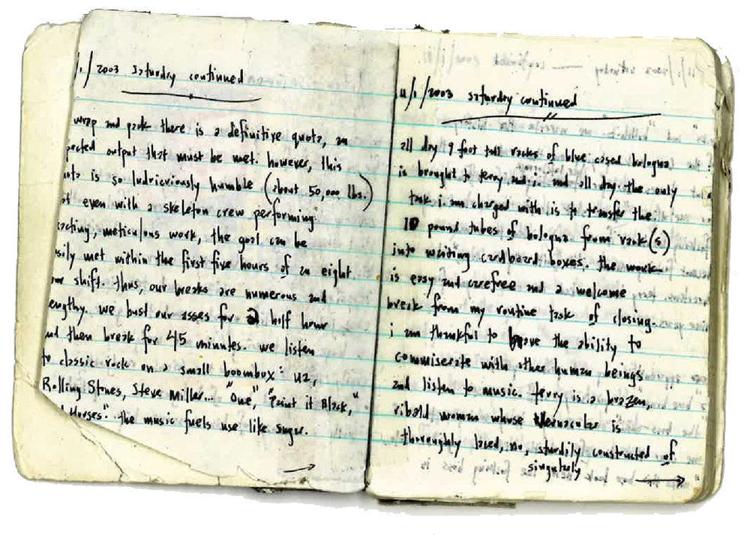 Now, if you were 23, you'd have three part-time jobs and it would consume all of your energy.
Well, it was a really demanding job. My job started at 4:30 in the morning and I'd get done in the early afternoon. Oftentimes I'd just head back to my apartment at Schenk's Corners and just take a nap until my wife got home from work.
I don't remember being super-constructive as a writer except that my first break came from working there. I placed a poem with the Progressive magazine that was entirely conceived because I would be walking into the plant every day and I would look at the newspaper headlines. There was a headline in one of the Chicago papers that said "16 Dead in Copter Crash." And I came in the next day and it was still there. And the next day and the next day. And I started thinking that that must be what war is like, just news of dead people every day. I wrote a poem about it and Matt Rothschild published it.
Do you think doing that job, that hard, physical labor for eight months, informed who you became as a writer and a person?
One thing I feel really bad about when I talk to younger folks — folks commonly called millennials — is because college is so expensive, that there's such a pressure to move very quickly into The Job and start making money. I didn't have that pressure. I think of all these weird jobs that I was taking as like a winding path. I thought that's what you're supposed to do. That's what my dad and those of his generation did. They tried on different stuff until they found something that they liked.
From the standpoint of becoming a more whole human being, from having a union job and working with people from all different walks of life, it was invaluable, of course.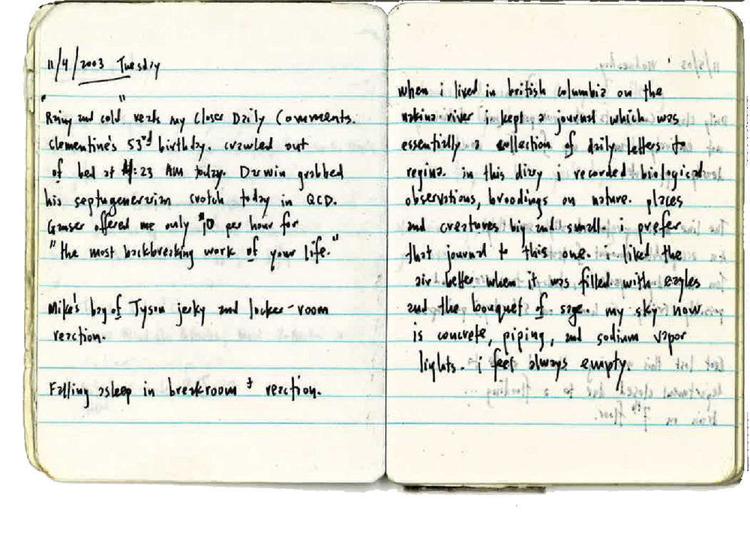 Had you re-read any of these since the time you wrote them?
Very rarely. I kept them in a lockbox with my birth certificate and stuff like that. Any time we moved, I looked through the lockbox and re-read them and had a good laugh. We moved into a new house about three years ago up here in Eau Claire. That's when I thought, "Is there anything to do with these? They're kind of crazy."
It was an advantage that you have frighteningly good penmanship. There's nothing I can do with any of my old notebooks because my writing's so illegible.
In my own mind, the penmanship is borderline creepy. It's very small and very neat.
What do you hope will happen with the published notebooks?
You can see a little of this on social media, but we're really hoping that other workers from Oscar Mayer who, if they have documents or pictures, can share them with Handwritten.
To think that this plant was in existence for over 100 years — it's not an overstatement to say that tens of thousands of people were affected by the plant. They either worked there or someone in their family did. I just think we should be talking about it a bit more than in a newspaper article here or there or a political argument. Some people dedicated their whole lives to working there.