It still has its stained glass windows and tall steeple.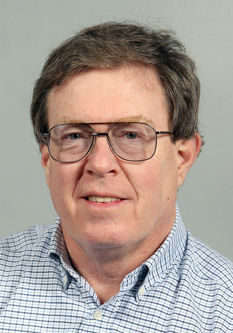 But this former house of prayer – the old Stoddard United Methodist Church building at 134 S. Main St., along Hwy. 35 in Stoddard — has become home to an antiques business, Antique35.
James and Paula Dammon of rural Stoddard bought the building in early summer and opened their new business. It sells industrial furniture that Jim makes with old wooden boxes – such as antique G. Heileman Brewing Co., John Gund Brewing Co. and Coca-Cola boxes – as well as vintage home decor.
"I find a box and create something," James Dammon said, such as a coffee table, foot stool or cabinet. "I also do custom work for people."
"It was such a nice building, and we didn't want to see it demolished," he said of the couple's decision to buy the property. It became available when the Stoddard United Methodist Church moved to its new building at 900 Broadway St. earlier this year.
The oldest part of the Main Street building was constructed in 1859 as a small church along Jay Street in La Crosse. It was sold in 1895 to some Methodist parishioners in Stoddard, and was disassembled and moved to that community.
Antique35's hours are 10 a.m. to 5 p.m. Saturday and Sunday, and by appointment on weekdays. For more information, call 608-790-6050 or visit www.antique35.com or the store's Facebook page.
---
Festival Foods' new Holmen store at 123 Hale Drive will open at 6 a.m. Oct. 6, the supermarket chain has announced. That store will replace the current Holmen store at 600 Holmen Drive.
The new 67,000-square-foot store is nearly twice as large as the current store and will have an expanded selection of natural and organic foods as well as other items. It also will have a community conference room, brat stand and Tot Spot supervised in-store child care service.
I'll have much more about the new store shortly before it opens.
---
Furniture Rescue by Tami Rae has opened at 830 N. Main St., next to Dunnum's Cafe, along Hwy. 14/61 on the north side of Viroqua.
Owner Tami Rae said she grew up in La Crosse and began painting, repurposing and selling furniture as a hobby. She travels around the Midwest to buy wood furniture that needs refinishing, repairing, repurposing or painting.
She moved to Viroqua in March. "I did it from home for a couple months before I opened the store," she said.
Hours are by appointment. "And I'll do random open houses throughout the year that I'll announce on Facebook," she said. "I'm also a Mary Kay (cosmetics) consultant."
For more information, call 608-387-6613 or visit the store's Facebook page.
---
JC Party Store has opened at 124 E. Blackhawk Ave. in downtown Prairie du Chien.
Jonathan Ogbulu owns the business, which opened in late April. It sells party supplies as well as unique gifts and novelties.
"We carry lots of birthday-theme supplies," store Manager Rachel Smith said. "We have wedding supplies, catering supplies, baby shower items and lots of balloons. We have just about all the colors of local schools for plates, napkins, table cloths and much more. We also have NFL and Wisconsin and Iowa plates, napkins and cups."
Ogbulu opened the store because he felt Prairie du Chien needed it, Smith said. And he chose the downtown location because, she said, "Our downtown area is beautiful, and we wanted to help the downtown grow."
Hours are 9 a.m. to 5 p.m. Tuesday through Friday, 10 a.m. to 5 p.m. Saturday, and closed Sunday and Monday.
For more information, call 608-326-0089 or visit the store's Facebook page.