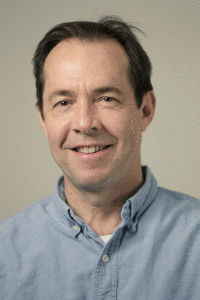 Dean Mosiman
Bio

Dean Mosiman covers Madison city government for the Wisconsin State Journal.
The society is pursuing a $120 million, 100,000-square-foot museum that would more than double exhibition space topped by $80 million to $120 million private development with 200,000 to 250,000 square feet of commercial and residential space. 
The new Interagency Council on Homelessness, chaired by Lt. Gov. Rebecca Kleefisch, met for the first time Monday afternoon. 
Mayor Paul Soglin and Alds. Mike Verveer and Ledell Zellers on Tuesday offered an ordinance to prohibit smoking in the city's parking garages, including in elevators and staircases.
The neighborhood has raised concerns over aesthetics, destruction of historic buildings and the removal of affordable housing, noise and traffic, and parking.
Possible improvements to Brittingham Dog Park include expanding it without impacting the basketball and tennis courts, new fencing, landscaping, improving drainage, and trying a different surface.
The new library will double its current size while adding new and more technology, a larger community room, study rooms, and spaces for children and teens as part of the larger next phase of the Royster Corners project. 
On Tuesday, the city's Landmarks, Park and Equal Opportunities commissions will conduct a joint meeting to create a plan for two Confederate monuments at Forest Hill Cemetery on the West Side.
Kwasi Obeng, who holds a doctorate in political science and a masters degree in psychology with extensive experience in government, is completing his third week as the City Council's first ever chief of staff.
The operator, Big Top Baseball, is proposing contract changes to professional minor league soccer, more concerts, a later ending time for some events, full alcohol sales at public events, and a longer-term agreement.
The ordinance would have let businesses, such as grocery stores, designate parking spots for "click and collect" service. 
View all