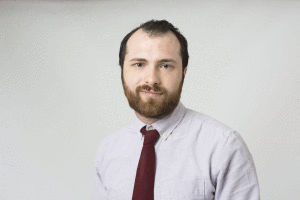 E. Lorenzsonn
Bio

Erik Lorenzsonn is the Capital Times' tech and culture reporter. He joined the team in 2016, after having served as an online editor for Wisconsin Public Radio and having written for publications like The Progressive Magazine and The Poughkeepsie Journal.
For much of his life, Gaddi Ben Dan has strived to connect Madison communities through independent newspaper journalism and locally produced television programming.
Attitudes shaped by slavery and white notions of citizenship were significant barriers to black men attaining the right to vote, according to a UW-Madison professor.
Dungeons & Dragons is 44 years old, but the nerdy role-playing fantasy game's popularity is soaring — something that Roll for Guild hopes to capitalize on.
Sagashus Levingston, the founder and CEO of Infamous Mothers, looks to give the women she works with the floor at the upcoming Talk Back conference.
A federal judge has declared that a whistleblower's lawsuit alleging that Epic Systems defrauded the government of millions of dollars is "woefully deficient."
The Madison-based live music promotion brands Frank Productions Concerts, Majestic Live and True Endeavors are no more; the three have merged into a new entity called FPC Live.
Microwave imaging is behind a new cranberry bed scanner that could help Wisconsin producers better estimate the size of their harvests.
Wisconsin may fare poorly in national startup rankings, and the city's venture capital fundraising has taken a dip. But according to Tom Chapman, things really aren't so dire.
Amazon, along with Berkshire Hathaway and JPMorgan, announced the creation of a new health care company on Tuesday.
A report from the U.S. Government Accountability Office found that the Coast Guard mismanaged a project to install Epic Systems software at its clinics.
View all