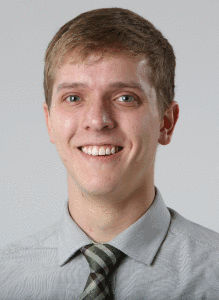 Logan Wroge
Bio

Logan Wroge has been a general assignment reporter for the Wisconsin State Journal since 2015.
Spring primaries in the last 20 years involving state Supreme Court candidates averaged a 7.3 percent turnout among the voting-age population.
Residents of an apartment building on Madison's Far West Side were evacuated Tuesday morning after volatile chemicals were found in an apartment, authorities say.
The university's Theta Chi chapter is suspended until Oct. 21 after a committee found Code of Conduct violations on three separate occasions.
A fire that destroyed a maintenance building at Mt. Olympus Theme Park last week was not caused by arson, the Delton Fire Department said Monday.
Jamie L. Blair, 18, was arrested for allegedly shooting at another vehicle in a road rage incident early Sunday morning, authorities said.
John Toles and David Toles were arrested early Sunday morning after a struggle over a handgun led to a non life-threatening gunshot wound, Janesville police said.
A threat of a school shooting by a 17-year-old student led to two men being arrested after a search warrant turned up 15 pounds of marijuana, Columbus police said.
Jimmy Lee Joshua, Jr., was arrested for allegedly robbing another man early Sunday morning on the Near East Side.
South Central Wisconsin is under a host of advisories, watches and warnings as a mix of precipitation is expected Monday morning through Tuesday night.
The bloody-red shrimp was discovered in the lake near Superior, making it the last of the Great Lakes where the species has been found.
View all