The dispute followed a fight between an ex-boyfriend and the current boyfriend of a Madison woman, police said.
Sun Prairie police arrested Javon Davis on tentative charges of first-degree recklessly endangering safety, pointing a firearm at another person and possession of a firearm by a person under 18.
As judges settle into the renovated Columbia County Courthouse, they have decided to set new restrictions for technology in the courtroom.
Habitual parking offenders could find their vehicles immobilized or impounded under proposed legislation designed to help the city collect outstanding fines.
Shay W. Griffin, 39, of Trenton, Ohio, is charged with two counts of felony theft of movable property between $5,000 and $10,000; two misdemeanor counts of criminal damage to property; and two counts of trespassing, a forfeiture.
Keair A. Noel, 25, of the 3100 block of Kearney Avenue, Racine, is charged with felony theft of movable property, felony personal ID theft for financial gain and misdemeanor theft by acquisition of a credit card.
Here's how members of Wisconsin's congressional delegation voted on major issues this week. 
A Portage teen facing charges of burglary and sexual assault has been found competent to stand trial and in the meantime has been released to a group home.
He's the second candidate to exit the field in as many days after the Marquette Law School Poll showed him at 4 percent support.
Data shows that some degrees are in much higher demand than others.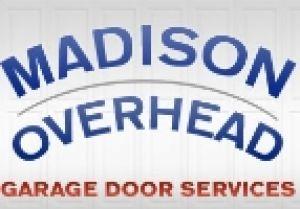 Madison Overhead Garage Door Services