Bart Starr's greatness wasn't immediately known.
Selected by the Green Bay Packers in the 17th round of the 1956 National Football League draft, the former Alabama standout had a less-than-stellar start.
In his first three seasons, Starr threw 13 touchdown passes and 25 interceptions. His quarterback rating in 1958 was an anemic 41.2, hardly the stuff of legends.
Ricky Clark didn't care. He learned of Starr's character long before there were Super Bowl rings and MVP awards, a plunge across the goal line in subzero temperatures, an induction into the Pro Football Hall of Fame and, one of Starr's greatest legacies, the Rawhide Boys Ranch.
Kept from school for nearly five weeks due to pneumonia, Clark was 13 years old and living in Mesa, Arizona, when in 1958 he began sending trading cards to professional athletes asking for autographs.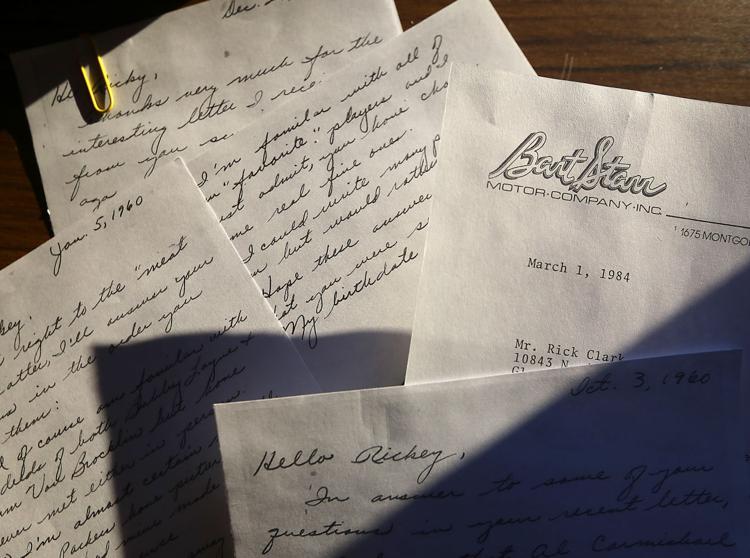 Many obliged, including Duke Snider, the All-Star center fielder for the Brooklyn and Los Angeles Dodgers, Green Bay Packers wide receiver Boyd Dowler and Boston Red Sox superstar Ted Williams.
Clark has a scrapbook filled with signed cards and photographs, but one of his most treasured entries is Starr's rookie card, returned by Starr with an autograph.
Clark's collection also includes a series of letters, many written in longhand by Starr from the 1950s through the '60s. One was dated March 1, 1984, and was written just weeks after Starr was fired as head coach of the Packers.
The letter, typed on Bart Starr Motor Company letterhead from Birmingham, Alabama, began with graciousness.
"My apologies for the delay in responding to your recent correspondence," Starr wrote. "An avalanche of mail, following my dismissal from Green Bay, temporarily buried us."
So on this day, as the 50th Super Bowl is played in Santa Clara, California, the MVP of the first two Super Bowls will no doubt be included in highlight footage and historical tributes.
But for Clark, now 70, and for legions of Packers fans, Starr's story is a comforting piece of Wisconsin history that for many surpasses the accomplishments of Brett Favre, Reggie White and Aaron Rodgers.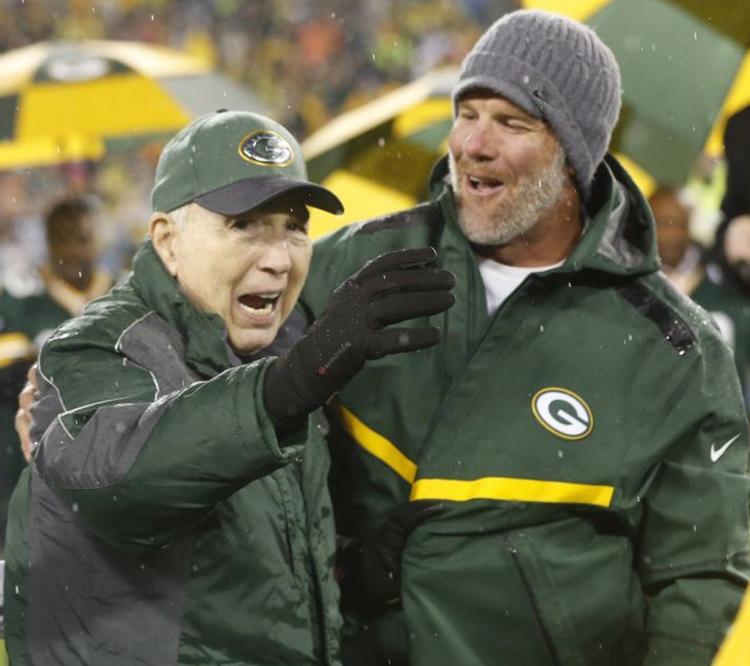 "He was a humble guy," Clark said, from his home in Thousand Oaks, California. "I know who he is. I know he's a God-fearing, hard-working, straight-shooting dude. And he played on a team with Max McGee and Paul Hornung and they were notorious womanizers and partiers and all that and Starr was from the Bible Belt."
After the arrival of head coach Vince Lombardi in 1959, Starr led the Packers to six division crowns, five NFL championships and two Super Bowl wins. He was the league MVP in 1966, had his number retired by the Packers in 1973 and was inducted into to the Pro Football Hall of Fame in 1977. Starr's nine-year tenure as a head coach was less than stellar with a record of 53-77-3.
But Starr's records, championships and plunge across the goal line in the 1967 Ice Bowl are secondary for Clark, who reached out to me with a phone a call late last year to tell me about his correspondence with Starr over the years.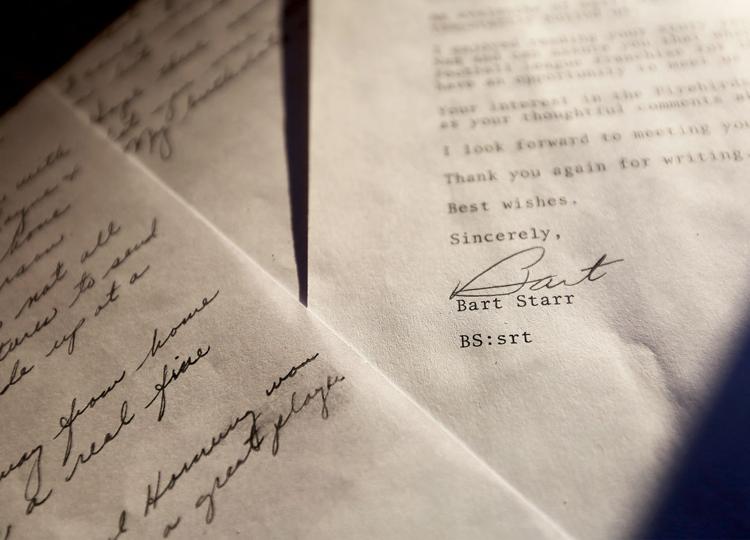 Clark followed up by sending a manila envelope filled with photocopies of letters sent to him by Starr and a five-page story written by Clark in the 1980s titled "Bart is Still My Starr."
The story was about Clark telling his fellow mortar platoon members in Vietnam in 1967 about the pen pal relationship he had with Starr, who that season threw nine touchdown passes and 17 interceptions.
Many of his fellow soldiers didn't believe the tale so Clark wrote Starr a letter, which at that time took three days to get to the U.S. Eight days later, Clark received a letter back from Starr, reigniting their correspondence nearly eight years after the last letter and surprising many of Clark's fellow servicemen.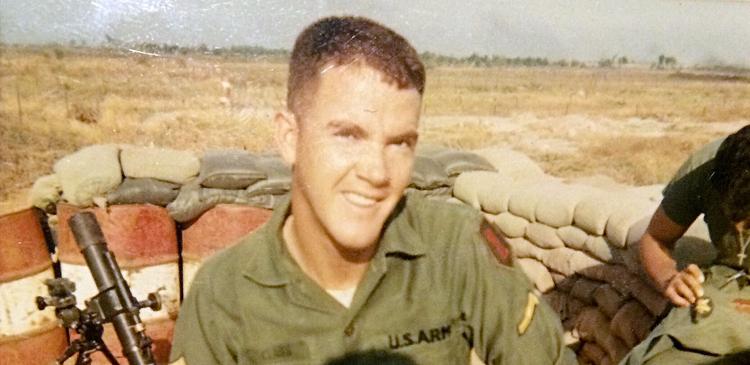 "Please advise your squad that if you say I wrote to you some years ago, then I did because we answer every letter that comes to this household. Though I am sorry to say I don't remember personally most of those letters, I'm sure you understand why," Starr wrote. "Trust this letter finds you and your buddies in great shape and of good morale."
Clark was born in Ogden, Utah, but his father died when he was 2 years old. His mother, a career nurse, remarried and the family moved to Mesa, Arizona. When Clark became sick with pneumonia, he began writing to athletes based on their football or baseball card.
"Starr, in his rookie picture, he looked like a nice guy and I wrote him," Clark said. "In those days you could just send a letter to Bart Starr, Green Bay Packers, Green Bay, Wisconsin. I didn't even know the zip code and it was delivered."
In late 1959, Clark, then 14, sent a letter to Starr with a series of nine questions. Starr responded with a handwritten letter dated Jan. 5, 1960, and answered each question. One asked if he knew fellow NFL players Bobby Layne and Norm Van Brocklin (he had not met them), if other Packers players had photos they could send and who roomed with Starr on the road.
"My roommate away from home is Gary Knafelc, a real fine fella and end," Starr wrote. "I'm real glad Paul Hornung won the scoring crown. He's a great player and deserved to win it," Starr wrote in response to another question.
"I think those who selected Boyd Dowler as rookie of the year made a wise choice," Starr responded to yet another question. "He has tremendous potential and will be heard from in the years to come."
Dowler would play 10 more seasons as a wide receiver for the Packers and amass 40 touchdowns and 6,918 receiving yards for the Green and Gold before finishing his career in 1971 with the Washington Redskins.
Another envelope from Starr, dated on Christmas Eve, 1959, included a photo and a humble note that included an apology for being "so tardy in answering" Clark's letter sent shortly after Thanksgiving.
"I'm glad you enjoyed the Thanksgiving Day game," Starr wrote. "We were lucky to win but very grateful we did since a win just made the day more complete. I'm enclosing a picture which I hope meets with your approval."
And Clark almost had more than just a pen pal correspondence. In the 1980s, Starr and other investors were trying to land an NFL franchise for the Phoenix area. Clark called Starr's hotel, was patched through to his room and asked Starr if they could have lunch, to which Starr agreed. But on the day of the scheduled lunch, Starr left a message on Clark's answering machine that he would have to cancel.
"He was very sincere and genuine in apologizing," Clark said. "So I almost had lunch with him and it would have been one of the highlights of my life."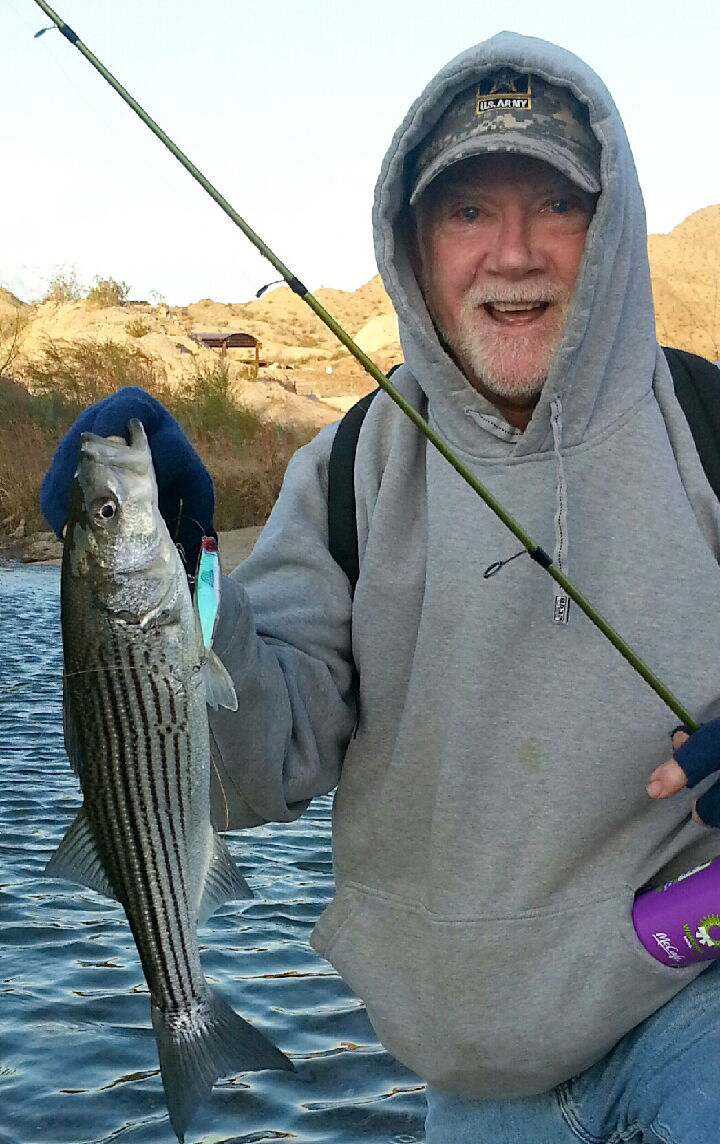 Clark, an Arizona State graduate, has spent his career owning his own landscaping business installing sprinkler and lighting systems, lawns, waterfalls and gardens. Clark spent more than 15 years as a freelance journalist writing about fishing and gardening, including for Phoenix Home & Garden Magazine, but has spent a lifetime admiring Starr.
But Starr, 82, has seen his health fade in recent years. He had two strokes and a heart attack in 2014, underwent experimental stem cell treatment in June and just before Christmas broke his hip. And like the rest of Packers Nation, Clark watched on Thanksgiving night as an enthused Starr embraced Favre at Lambeau Field during the retirement of Favre's number.
"I was saddened that he looked so feeble but he was still gracious," Clark said. "It was Favre's moment and Starr did not try and steal the spotlight."
But Clark continues to do his best to keep the story of his pen pal relationship with Starr in the spotlight.
"I've told the Bart Starr story many, many times to avid sports fans because it needs to be told."